Verlag C.H.BECK oHG was founded in 1763. With around 9,000 works available, over 70 journals, and an annual production of about 1,700 publications, it's one of the oldest and largest German-language book and magazine publishers. The Munich-based publishing house employs around 650 people and can call itself the German market leader when it comes to legal literature.
Under the name beck-online, the publisher published a comprehensive database in 2001. The aim was to cover legal literature in all disciplines as widely and completely as possible, with a focus on works for legal professional practice, especially on commentaries and manuals. A few years later, C.H.BECK officially took the first steps towards e-commerce. Today, 16.2 million products are on sale on the platform.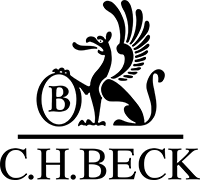 Using Modern Technology and Agile Approaches for a Successful Digital Transformation
Initial Situation
C.H.BECK approached dotSource to replace the previous system as quickly as possible with a high-performance and cleanly designed modular platform based on microservices. Due to its constant growth C.H.BECK reached its own development meanwhile limits and decidedto restructure the shop.
Project Implementation
Migration of the online shop to cloud computing and microservice architecture with commercetools
Mapping the processes of the new online shop using about 80 different microservices
Implementation of a modular API approach with 100 API endpoints
Easy connection of third-party systems
Replacment of internal hosting platform with Microsoft Azure
Uncomplicated data exchange and more efficient data processing in the cloud
Added Value
Thanks to a successful migration to commercetools and Microsoft Azure, the overall performance of C.H.BECK has improved significantly and the daily development and business has been greatly simplified. For C.H.BECK employees, the user experience was optimsed by the change to the micro-service architecture, because for them the handling of the systems became much easier. The project also accelerated time-to-market, enabling innovation and driving further growth.
Want to learn more? I'm looking forward to hearing from you!