Cloud Services Open up New Avenues
Using Services in an Uncomplicated Manner
Thanks to cloud solutions, useful services such as CDNs, DDoS protection, WAFs and DevOps tools can be integrated more easily. Many cloud hosting providers offer these services as an all-in-one package from one source.

Are you planning projects in the fields of big data, machine learning, analytics or IoT? Data management in the cloud simplifies the integration of different data sources and makes it easy to handle large amounts of data for fast real-time analysis.
Keep track of what is happening in your cloud environment at all times. A direct line to our
IT professionals enables close monitoring and permanent optimisation according to your
individual needs.
Increasing Cost Efficiency
Benefit from an optimal cost-benefit ratio thanks to dynamic adaptation of your cloud infrastructure. Our cloud service management takes care of ramping up and reserving resources as required.
DevOps, i.e. the close networking of developers and operational IT staff, accelerates the provision of new services. Cloud solutions offer many advantages that make it easier for your development and IT team to adhere to DevOps principles.
If required, cloud services and infrastructures can be provided, configured and switched off again at very short notice. This also helps your agile development team.
Did You Know That the Use of Green IT Ensures
up to 65% more efficiency and
energy savings of more than 30%?
Find out more in our new Handelskraft Trend Book 2023 »Digital Horizon«.
Cloud Services: Why dotSource Is the Right Partner
We Work with Leading Cloud Service Providers
As a multi-cloud provider, we adopt an agnostic approach and are able to work with all relevant players and connect them with each other if required.
We work with international providers such as AWS (Amazon Web Services), Google Cloud Platform and Microsoft Azure as well as with national providers such as plusserver and Keyweb.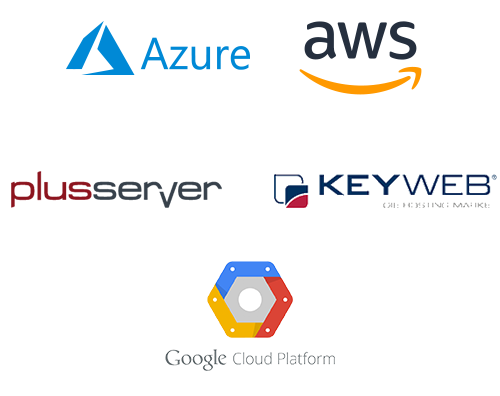 We Have Comprehensive Product Know-How
dotSource maintains partnerships with leading platform providers such as SAP, Salesforce and Adobe as well as with many other system providers from the fields of e-commerce, CRM, PIM, etc.
While our certified developers can take over the implementation of these systems, our cloud consultants support you from the very beginning and work with you to develop the right cloud and operational strategy for your digital platform.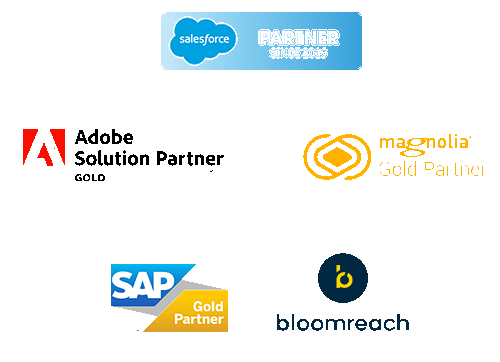 Comprehensive Certifications Complement Our Expert Knowledge
Through generally accepted certifications, we are able to meet the individual requirements of your IT infrastructure in the best possible way:
ITIL (IT Infrastructure Library): The certification describes best practices and provides a flexible framework for managing IT services. It ensures that the quality of IT services permanently meets your requirements.
LPIC (Linux Professional Institute certifications): The certifications qualify us to plan, set up and support IT systems running on Linux.
This Allows You to Benefit from
a professional approach to providing IT services
improved IT services by using tried and tested best practice processes
reduced costs and better resource utilisation
greater transparency of IT costs and increased visibility of IT assets
A Selection of Our Clients That Already Successfully Use Cloud Services
Do you want to learn more? I'm looking forward to hearing from you!