Netto Digital is the e-commerce division of Netto Markendiscount AG & Co. KG.
Originally Netto Digital started as an online department of Plus Warenhandelsgesellschaft mbH and operates the online shop Plus.de and the garden specialists GartenXXL.de as well as GartenXXL.at and, since the beginning of 2017, also netto-online24.de and shop.netto-online.de.
The range of products includes food and drugstore, living and furnishing, a children's section, technology and multimedia, kitchen and household, balcony and garden, hardware store and home improvement, wildlife, sports and leisure, perfume and accessories, and vacation and travel. Partner offers are also available such as a flower shop, the Netto photo world, the Netto media shop, a gift card selection, and wines.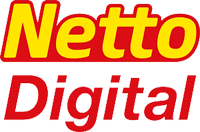 Reaching Goals with the MVP Approach and Agile Methods
Starting Situation
Tengelmann E-Stores GmbH approached dotSource with the goal of fundamentally modernising their technology stack. A first requirement survey was initially provided for the rollouts of the individual shops GartenXXL and Plus. As part of the Kaiser's Tengelmann acquisition by Edeka, Netto Digital with the shops Netto-Online24.de, Plus.de, and GartenXXL.de was formed.
Challenge
The extended scope presented the project team with a real Herculean task: For the Netto online shop, a complete technology change from Oxid PHP to Intershop 7.7 including the connection of all relevant interfaces had to be designed and implemented within three months.
Implementation
Nevertheless, in order to be able to provide the shop on time and thus avoid customer and sales losses, the team-oriented itself on the principle of minimum viable product (MVP). The establishment of modern tools and agile techniques in the development process was an essential part of the knowledge transfer. Thus, Netto Digital's team got valuable tools for accelerated and error-free software development.