We are the winner of the »i-work Business Award« 2019!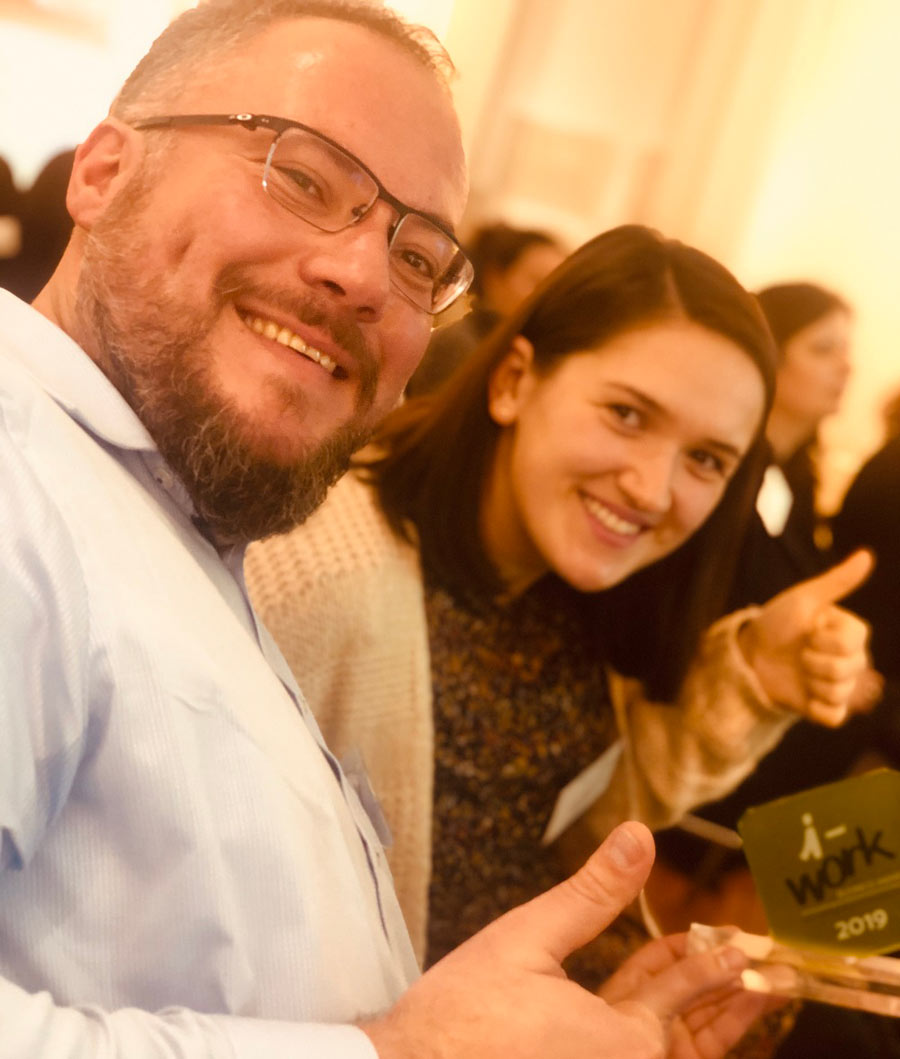 Whether cross-team, cross-locational or even cross-cultural – interdisciplinary cooperation is important to us.
We were therefore awarded the »i-work Business Award« 2019 for our familial and cosmopolitan corporate culture. For the third time, the award was presented by the economic development agency of Jena (JenaWirtschaft) and the Friedrich-Schiller University Jena.
We are proud that our corporate culture is now also appreciated by others. Since we are an employer with strong local roots, it is important to us to contribute to the city's diversity and to bring international know-how to Jena.
It is an enrichment for all teams that we can work together interdisciplinarily with colleagues from a wide range of areas, but also that everyone of us has his own background – be it personal experiences, education, professional career or origin.
Do you want to become a part of our large international family as well? Then apply now!
6 reasons, why you should join dotSource

From the first moment: Exciting projects with well-known clients, provocative tasks, and responsibilities.

Drinks, fresh fruit, table soccer, team events, and office parties. A fun, familiar feeling.

Steady chances to learn more through further development and actively shape dotSource's growth.

dotSource Bootcamp gets you ready for your role quickly.

We take your work-life balance to heart. Expect flexible working times, time accounts, fitness subsidies, and much more.

And the most important thing: WE'RE LOOKING FORWARD TO YOU!
360-Degree tour: Get to know our agency!
How does a digital agency with ambitious growth targets and more than 200 employees manage to retain the charm of a young start-up after 12 years? A guarantor of this success is a bright, modern office space that offers more than just a place to work. Let managing director and founder Christian Otto Grötsch take you on a tour of the brand new dotSource agency space.
Do you also feel like shaping digital transformation with creativity and passion? Then apply now and become part of the digital success team!
Do you like it digital? Then send us your application to jobs(at)dotSource.de or via the application form at the bottom of the job page with the following
Cover letter
Resume/ CV
Skills
Available start date
Salary expectation
Certifications, references, work samples
If you don't have your documents available, please send us a link to your XING or LinkedIn profile and let us know why you would like to become a part of dotSource.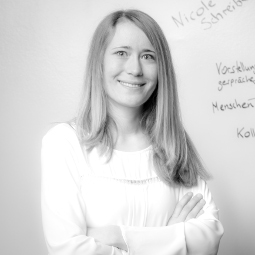 Got questions about your application? I can help!
Nicole Schreiber
Human Resources Manager
Here's what our employees have to say about dotSource
The »Fair Career« evaluation portal offers employees and applicants the opportunity to report on their experiences with companies and make concrete assessments. We want to use this opportunity as an employer and find out what our employees like and where they see the need for action.
The assessments are based on the fair-career maturity model, which is based on the criteria of the EFQM excellence model. Its focus is on excellent human resources within a company, which is rewarded with the EFQM seal and/or award. In the meantime, we've achieved the highest accolade and are happy about our satisfied employees.