EMP is based in Lingen/Ems, Germany, and was founded in 1986 by fans of what they sell and has since become Europe's number 1 e-commerce company in rock & entertainment merchandising. Its selection consists of textiles, accessories, jewellery, picture and sound carriers, and much more. EMP has always stood for and inspired a lifestyle of individuality, an attitude that millions of fans around the world share with the brand.
With a versatile range of products of more than 30,000 items, including licensed products of internationally renowned bands such as Metallica, AC/DC, and Iron Maiden, as well as Star Wars, Harry Potter, The Walking Dead, and many more, they've brought their e-commerce business to millions of fans in almost every European country.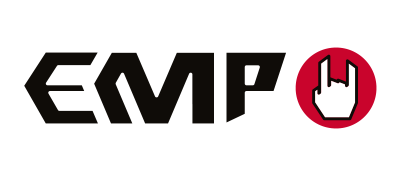 Exploiting the potential of digitisation - Digital experience retail platforms
Initial Situation
Customers today expect an online shop that performs optimally. Fast, equipped with a strong search function, full of meaningful images and concise product description regardless of the device from which they access the shop.
The development of a perfect user experience places high demand on the e-commerce solution used. With a migration to Salesforce Commerce Cloud, EMP wants to meet these demands even better than before.
Project Implementation
With the migration of the EMP store to Salesforce Commerce Cloud, the new EMP online shop has become one of the fastest and most user-friendly on the market. In cooperation with dotSource, not only was it migrated but the existing heterogeneous system landscape was also cleaned up.
With the help of dotSource in-house developments, the implementations were tailored directly to EMP's needs. The digitised returns portal also communicates seamlessly with the other relevant areas of the company's digital platform.
Added Value
For customers, convenience and services increased considerably with the new shop and the new returns portal. In accordance with the highest demands in terms of user experience, customers are accompanied during product selection, when making a purchase, and, if necessary, step-by-step while making a return.
Overall, EMP's platform operates easily and quickly with substantial data sets, is scalable as well as expandable. Since the returns portal was already designed independently of any system in advance, it could easily be connected during shop migration. Together with the new Salesforce Commerce Cloud, EMP has succeeded in establishing an absolutely up-to-date platform that digitizes the process of online shopping across all touchpoints and turns it into a thoroughly enjoyable experience.
Want to learn more? I'm looking forward to hearing from you!