The Power of the Platform: Digitisation of Marketing, Distribution, & Services
The classic online shop, which is only used as a digital sales channel for its own products, has come to the end of the road. What's better and more in line with what the direction is headed towards is to turn it into a digital platform that bundles not only the products of the company it belongs to but also products from other providers as well as content and services.
An advantage of using a digital platform: They enable retailers and manufacturers to expand their range of products and services on a digital level and establish themselves as a marketplace. High-quality content, additional products, and services as well as corresponding advice are coming to view, which makes this approach particularly interesting for manufacturers and branded companies. Emotional content enhances the customer experience and makes a customer less standoffish and more responsive to products.
But the customer experience with the platform shouldn't just end when a purchase is made. Their experience should include service and support for the order, payment, and returns, and should have a decisive influence on the customer to come back.
The information that results from thorough customer communication via the digital platform can be centrally collected and used efficiently by marketing, sales, and services. This gives companies a complete picture of their customers, their expectations within their journey, and their ability to meet them in real time. Customers are therefore more tied to the platform.
Businesses are changing from a dealer to a service provider. They're providing the infrastructure for digital marketing, sales, and service processes and thus benefit from increased reach and customer loyalty. Want to expand your digital business? Just contact us!
How We Can Support You In Building Your Online Platform:
Digital marketing

Affiliate marketing
Content marketing
Search engine optimisation
Search advertising
Successful digital platforms
A selection of references, for whom we've implemented digital platforms: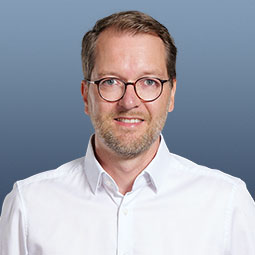 Do you want to learn more? I'm looking forward to hearing from you!
Christian Onnasch
Digital Business