Zoom Video Comunications was founded in 2011 and has its headquarters in San Jose, California, as well as further subsidiaries worldwide.
With its enterprise software for virtual communication, the company was named as a leader in the field of meeting solutions by Gartner in 2019.
The enterprise software allows companies to hold high-resolution virtual meetings, video conferences, webinars and more. The user-friendly tool can be used on many different devices and is particularly suitable for virtual events with many participants.


Zoom – For Remote Working (Not Only) in Times of Corona
The current curfews and contact bans in the course of the Corona crisis force more and more companies to send their employees home.
While working from home, online meetings and virtual events have already been part of everyday life for some, many companies now face enormous challenges: How do you ensure that employees keep working together effectively? How can planned training courses or conferences still take place?
However, these new challenges also offer the opportunity to re-think current working methods and to find new ways to demand and encourage cooperation, interaction and collaboration – even when working from home.
Tools such as Zoom can help in this regard. Zoom enables you to map internal and external communication, meetings and training courses via a communication platform.
Integrated HD video and HD audio
Optimised video conferences on all devices
High user-friendliness
Collaboration features for interactive meetings
Safe meetings through end-to-end encryption
Recording meetings locally or in the cloud
To ensure successful virtual collaboration, further questions besides the selection of the right tool should be answered: Which technical prerequisites have to be met within the company? How can the characteristics of a typical offline appointment be mapped online? How do you manage to instruct all participants professionally?
With our comprehensive Zoom experience, we support you and answer these questions together. Together we develop an individual strategy to map your meetings, events or training courses online.
We Support You In
planning and creating a concept for your virtual meetings, events and educational offers
technically implementing Zoom within your company
connecting it to existing systems such as CMS and marketing automation
onboarding your employees, event and training course participants
An Overview of Our Remote Business Services
Zoom – The Tool of Choice for the First Handelskraft Online Edition
Even though dotSource is already very well-positioned as a successful digital agency, there are still some projects that take place offline. For example, the Handelskraft Conference 2020 that had been planned and prepared for over a year had to be moved from Stuttgart into the virtual space within a very short period of time due to the current circumstances.
Our tool of choice: Zoom. With the help of this tool, we managed to turn the conference into an online event within only 16 days and had it take place despite the circumstances.
Our Experiences with Zoom
With Zoom, we were able to migrate all our conferences as well as our entire range of educational offers from the physical to the digital world in just 14 days and to develop them even further. This makes us a role model for our clients.
A Selection of Our Projects We Have Already Successfully Implemented Remotely with Zoom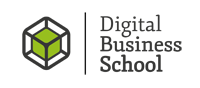 Want to learn more? I'm looking forward to hearing from you!