Our Services as an Akeneo Partner
Analysis of your requirements & creation of a solution concept
Development of data models and authorisation concepts
Process management & consulting regarding your workflow development
Implementation of your PIM system
Easy installation as well as update & operation of your system
Support in data onboarding and data quality assurance
Organisation and implementation of training courses
Support in change management
Technical implementation of your data governance
Development of extensions
Connection to third-party systems (PLM, ERP, DAM, etc.)
Connection to customer, supplier and partner portals
Since 2013, the French company Akeneo has primarily been present on the European market with its PIM solution.
Akeneo focuses on its core competencies and offers a pure PIM system. It has high-quality interfaces so that Akeneo's PIM system is well suited for best-of-breed system landscapes.
As a certified Akeneo partner we support you in efficient product data management. With Akeneo, companies bring together all the data relevant to a product and can channel intelligently which data is displayed where and when. The tool's efficiency promotes increased sales and added value generation and inspires customers across all channels.


Trust in the Know-How of an Akeneo Partner
Rely on our experience and competence in consulting: together we find out which PIM system suits your company best and how you can make your data fit for the future. Once the decision has been taken, we take care of the implementation of the software, create innovative rights and role concepts and develop the best interface solutions in order to make the PIM harmonise with third-party systems.
We are your contact for the daily, smooth operation of the system and are available to answer any questions you may have.
As a full-service agency, we have experience in the field of consulting and assist you in process management, change management and data governance. We also offer workshops for decision-makers and trainings for employees.
Akeneo PIM – Perfect Integration with Magento and Salesforce Commerce
Akeneo PIM can be connected to many commonly used e-commerce systems, including Magento and Salesforce. This way, the software can be integrated optimally into your existing system landscape and can be individually adapted and extended.
As a full-service digital agency we have the big picture in mind, strong solution providers at our side and the know-how to find the right solution for your system landscape.
Akeneo PIM and Magento 2
Akeneo PIM can easily be integrated into the Magento platform via a connector. This way, product data can simply be transferred between Akeneo PIM and Magento Commerce or Magento Open Source. Both solutions are open-source and use the same basic technological structure. Many customers already benefit from the advantages of this combination.
dotSource is a solution partner of both systems and can fully exploit the synergy effects for your business thanks to its extensive experience in implementing both solutions.
Akeneo PIM and Salesforce Commerce Cloud
The combination of Akeneo PIM and Salesforce Commerce Cloud allows retailers to optimise their product data processes and thus offer their customers a convincing customer experience. With the Akeneo Connector for Salesforce Commerce Cloud, high-quality product information can easily be consolidated, enriched, managed and exported to Salesforce Commerce Cloud.
As a partner of Akeneo PIM and as Salesforce Gold Consulting Partner, we help you with the seamless integration of both systems.
Your Advantages with Akeneo PIM
Akeneo is an efficient tool for modern product data management. With this PIM system, all the data relevant to a product can be captured in one software, edited by different company departments and processed in a targeted manner. Thanks to its user-friendly interface, the system can be used intuitively and facilitates the import, optimisation and distribution of product information from any source to selected channels.
Via interfaces the PIM system can be connected to other software solutions like a CMS or an e-commerce shop system. Whether B2B or B2C: with the so-called »best-of-breed« approach, a system landscape can be created that is optimally tailored to your company. It offers your customers the multi-channel experience they are looking for.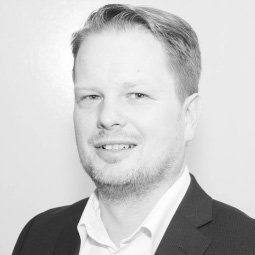 Want to learn more? I'm looking forward to hearing from you!
Markus Bartholmé
Partner Manager