Since 2013, the French company Akeneo has been globally active with its PIM solution for B2B and B2C retailers, manufacturers as well as brands.
Potential customers need accurate product information to make purchasing decisions. With Akeneo PIM, the overall product experience of customers is improved, ensuring your brand values are communicated. This solution also offers a user-friendly and intuitive interface. Furthermore, redundant and tedious tasks can be automated, allowing large amounts of products to be efficiently managed. A wide variety of third-party providers and interfaces can be integrated into the system with APIs or via the comprehensive app store.
As your Akeneo partner, we offer support with the implementation of an efficient product data management system. With Akeneo's Community, Growth and Enterprise Editions, you can bring together all the product-relevant data and efficiently enrich it with the required information. This enables you to distribute high-quality, consistent, valid and complete product information.
In this manner, the enrichment process can be optimised and accelerated, new sales channels can be developed faster, conversion rates and revenue can be increased and product returns can be reduced.


Comparison of Akeneo with Other PIM Systems
In our white paper, you can learn how Akeneo stands out in comparison to other PIM solutions.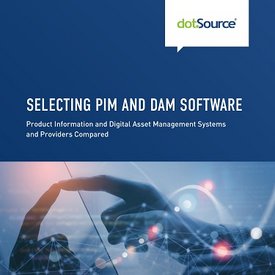 Community Edition, Growth Edition, Enterprise Edition, Shared Catalogs or Onboarder – We Are Your Experienced Akeneo Agency
Akeneo offers several different versions of its software solution, thereby making it a suitable system for all companies that want central management of their product information. We are glad to assist you in deciding which solution is adequate for your business. As an experienced Akeneo implementation partner, we are here to help with the implementation of the Community Edition or Enterprise Edition based on your preference. Our services also include the integration of Akeneo Onboarder or additional modules such as Akeneo Shared Catalogs into your PIM system.
As a full-service agency, we also provide advice on process management, change management and data governance. In addition, we offer workshops for decision-makers and training sessions for your employees.
Our Services as Akeneo Silver Partner
Analysis of your requirements and creation of a solution concept
Development of data models and authorisation concepts
Process management and consulting for workflow development
Integration of the PIM solution into your existing system landscape
Support with data onboarding and data migration as well as data quality assurance
Conducting training sessions for key users
Assistance in change management
Implementation of your PIM system
Technical implementation of your data governance
System integration (connection to ERP, shop, CRM and DAM solutions)
Technical implementation of middleware and connectors
Akeneo PIM Enterprise Edition: Benefit from the Additional Features in the Cloud and an Elevated Service Level
The Enterprise Edition, which is available as a cloud version in the SaaS or PaaS variations, covers everything that can be expected from a PIM system.
From central data management and automation options to first-class support, it even meets complex requirements.
Its extensive features, additional modules and automatic updates make product data management and daily activities much easier for your team.
The Enterprise Edition Comes with the Following Additional Features
Rules engine for automatic data enrichment
Extended rights management for better control of the product data enrichment process
Teamwork assistant for more efficient task allocation during the enrichment process
Asset management for simplifying the organisation and enrichment of product-specific assets
Reference entities for enriching your product data with complex and recurring information
Approval workflow for securing high-quality product information
Enterprise support for ensuring excellent assistance directly from the manufacturer
dotSource is the first Akeneo partner in the world to launch Akeneo Onboarder!
Onboarder is an additional module in the Enterprise Edition. It makes your work easier by shortening the time required to collect your suppliers' product information and entering it in your Akeneo PIM system without any reformatting or conversion of the data. Moreover, the addition of new products is drastically simplified by Akeneo Onboarder.
Benefits of Akeneo Onboarder
Intuitive and simple handling for your suppliers
Targeted retrieval of product information that you need for your customers
Easier onboarding of new products
Higher quality of supplier information and less follow-up work for your data enrichment teams
Elimination of time-consuming phone calls and e-mails to complete your product information
Quicker time to market
Comprehensive control and approval mechanisms
Elimination of »copy and paste« errors
System-supported validation and completeness check of product information means less work for your data enrichment teams
Akeneo PIM: Now Available in the SAP® Store
The Akeneo PIM system is already available in the SAP® Store. Thanks to the collaboration between SAP and Akeneo, it can also be integrated into SAP ecosystems. This offers additional benefits to companies that follow the composable commerce approach.
The seamless integration of Akeneo PIM with SAP Commerce Cloud has functional benefits and saves time. Thus, the solution connects perfectly to SAP Product Content Hub, which has not been further developed, and ensures smooth and central collection of product information.
Quick and uncomplicated start with Akeneo thanks to the intuitive usability of the system
Highly configurable, extensible and scalable
Simple and central collection of information from different data sources (ERP systems, excel files, suppliers, etc.)
Detailed insights into the data quality of the maintained product information in terms of completeness and consistency with numerous optimisation options
Several features for simplifying product data management, automation of data enrichment steps and collaboration of different teams
Clear product management interface that provides suitable product information for all possible sales channels and in different languages – beyond just your online shop
Additional modules such as Akeneo Onboarder and Shared Catalogs
Flexible catalogue model for easy extension to new markets and countries
Integrated asset manager that enables assets (media files or links) to be managed independently of their data source and enriched with additional information
Different delivery models (on premise, SaaS, PaaS)
Comprehensive error handling and monitoring of all incoming and outgoing data flows via the REST API
Akeneo PIM – Perfect Integration into Adobe Commerce, Magento Open Source, Salesforce Commerce and SAP Commerce Cloud
The Akeneo PIM system can be connected to several well-known e-commerce systems, such as Adobe Commerce, Magento Open Source, Salesforce and SAP Commerce Cloud. This enables the software solution to be optimally integrated into your existing system landscape as well as individually adapted and extended. As a full-service digital agency, our PIM and e-commerce experts work together and keep the big picture in mind.

Akeneo PIM with Adobe Commerce and Magento Open Source
Akeneo PIM can be easily integrated into the Adobe platform using connectors. This allows product data to be seamlessly exchanged between the Akeneo PIM solution and Adobe Commerce or Magento Open Source. Several clients are already benefitting from this combination.
dotSource is a solution partner for Akeneo as well as Adobe – and Magento has been part of Adobe since 2018.

Akeneo PIM and Salesforce Commerce Cloud
Connecting Akeneo PIM and Salesforce Commerce Cloud enables retailers to optimise their product data processes and offer an impressive customer experience. With the Akeneo connector for Salesforce Commerce Cloud, high-quality product information can be easily consolidated, enriched, managed and exported into Salesforce Commerce Cloud.
As an Akeneo PIM implementation and Salesforce Gold Consulting Partner, we can assist you with the seamless integration of both systems.
Seamless Integration of Product Experience Management: Benefit from Our MACH Alliance Membership During Implementation


Akeneo's platform is based on microservices and APIs. This makes it possible to seamlessly integrate the system into a MACH-compliant system landscape.
By implementing a MACH-certified PIM system, Akeneo helps create a modern and flexible infrastructure that meets your business needs. As a certified and experienced System Integrator and Akeneo partner, we are happy to support you in the integration process.
Akeneo PIM – From Product Information Management to Product Experience Management: What Is PXM?
Customer behaviour is constantly changing. Potential customers are active on several different channels and expect all sales channels to have precise and updated product information. This is observed in both B2B and B2C commerce. Excellent customer experience is the key to success. However, where does the effective design of customer experience begin? Each channel has its own rules. Therefore, customer experience needs to be adapted to every touchpoint.
Product experience management (PXM) is an innovative and promising approach for creating a unique customer experience on the basis of extensive product information. For this, the product data first needs to be complete, accurate, relevant and available wherever your customers might look for it. However, the responsibility of e-commerce and marketing managers goes way beyond simple product data management. The goal should be to increase brand awareness and product data consistency.
A product experience manager must create emotional experiences for customers to enhance conversion rates and reduce product returns – across all touchpoints, regions and languages. For this purpose, suitable tools are required. The Akeneo PXM solution enables your employees to collect, manage and enrich the corresponding data from internal and external sources. This allows them to design appealing product descriptions, manage associated digital assets as well as distribute enriched and contextualised product information across all touchpoints. In this manner, you can effectively increase the success of your products on the market.
Are you ready for PXM?
FAQ – Frequently Asked Questions About Akeneo
01
How do you know whether your company needs Akeneo PIM?
Long time to market for your products
Delayed processes because of incomplete product data
Shop systems reaching their limits in terms of product data management
Product information cannot be flexibly adapted to different channels
02
What are the costs associated with Akeneo PIM implementation?
The costs vary based on the scope and duration of the project. Generally, the following applies:
Those who utilise the expertise of external parties when it comes to system selection will later benefit from higher ROI.
Akeneo's licencing costs depend on the edition. There is the free Community Edition and the paid Growth Edition and Enterprise Edition.
03
How long do PIM projects last?
Each project has a different scope and accordingly different project duration – we can look back on numerous successful PIM projects in recent years and tailor your PIM project with the help of our MVP approach so that you can quickly benefit from the added values of the system.
With different concepts such as the »driving school model«, we implement your PIM project in such a manner that it fits your company and requirements.
The time frame also depends on whether and to what extent the employees need to be trained. It is highly recommended to do so.
04
Why should you collaborate with dotSource for your PIM projects?
We employ a dedicated team of Akeneo-certified developers and consultants, who look forward to challenges and can already proudly look back on several successfully completed Akeneo projects.
Selected Akeneo References
Want to learn more? I'm looking forward to your questions!