Since 2013, the French company Akeneo has primarily been present on the European market with its PIM solution.
Akeneo focuses on its core competencies and offers a pure PIM system. It has high-quality interfaces so that Akeneo's PIM system is well suited for best-of-breed system landscapes.
As an Akeneo Silver Partner we support you in efficient product data management. With Akeneo, companies bring together all the data relevant to a product and can channel intelligently which data is displayed where and when. The tool's efficiency promotes increased sales and added value generation and inspires customers across all channels.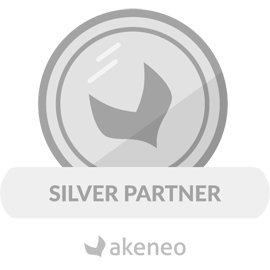 Akeneo in Comparison to Other PIM Systems
Find out in our white paper how Akeneo performs compared to other PIM solutions.
Whether Community Edition, Enterprise Edition or Onboarder: We Are Your Experienced Akeneo Partner
Akeneo offers different versions of its software and is thus a solution for all companies that want to manage their product information centrally. We are happy to assist you in finding out which solution is the best for your business. As an experienced Akeneo partner, we support you both in implementing the community edition and in setting up the enterprise edition. We will also gladly take over the integration of the new Akeneo Onboarder.
As a full-service agency, we have experience in the field of consulting and assist you in process management, change management and data governance. We also offer workshops for decision-makers and trainings for employees.
Our Services as an Akeneo Silver Partner
Analysis of your requirements & creation of a solution concept
Development of data models and authorisation concepts
Process management & consulting regarding your workflow development
Implementation of your PIM system
Easy installation as well as update & operation of your system
Support in data onboarding and data quality assurance
Implementation of workshops and training courses
Support in change management
Technical implementation of your data governance
Development of extensions
Connection to third-party systems (PLM, ERP, DAM, etc.)
Connection to customer, supplier and partner portals
Akeneo PIM Community Edition: The Open Source Solution for a Seamless Product Experience
Akeneo's PIM software is available as a free community edition so that getting started is affordable and low risk.
This quickly gives you better control over your product information, improves data consistency and quality while simplifying the distribution of data to your sales and marketing channels.
The community edition allows for
central data management (single point of truth)
easier migration, maintenance and cleansing of your data
data export to all channels such as onlineshop, market places, print catalogue, etc.
connection to commonly used ERP and shop systems
connection to Adobe Commerce, Magento Open Source or Salesforce via connectors
Akeneo PIM Enterprise Edition: Benefit from Extended Features and Higher Service Standards
The enterprise edition of Akeneo PIM covers everything you expect from a PIM system.
From central data management and AI-based data analysis to first-class support: it leaves nothing to be desired, even if your requirements are complex.
Validation workflows, mass processing, a roles system and many more features make daily collaboration easier for your team.
The enterprise edition contains additional features such as
a rules engine for automated data enrichment
advanced rights management for more control over your product enrichment processes
the Akeneo Teamwork Assistant for more efficient task distribution in the enrichment process
asset management to simplify the organisation of channel-specific assets
AI-based data analysis with Franklin Insights
enterprise support to guarantee excellent assistance
Now Available: The Akeneo Onboarder
dotSource is the first partner worldwide to implement the new Akeneo Onboarder in a client project.
The Onboarder is an add-on module for the enterprise edition, which makes it easier for you to gather the product information of your suppliers in next to no time and enter it into your Akeneo PIM – completely without reformatting or converting. The Onboarder also significantly simplifies the addition of new products.
The advantages of the Akeneo Onboarder at a glance
Shorter time to market
Higher quality of supplier data
Easier onboarding of new products
Avoidance of copy-and-paste errors
Less effort when validating product data
Akeneo PIM – Perfect Integration with Adobe Commerce, Magento Open Source and Salesforce Commerce
Akeneo PIM can be connected to many commonly used e-commerce systems, including Adobe Commerce, Magento Open Source and Salesforce. This way, the software can be integrated optimally into your existing system landscape and can be individually adapted and extended. As a full-service digital agency, we have the big picture in mind, strong solution providers at our side and the know-how to find the right solution for your system landscape.

Akeneo PIM with Adobe Commerce and Magento Open Source
Akeneo PIM can easily be integrated into the Adobe platform via a connector. This way, product data can simply be transferred between Akeneo PIM and Adobe Commerce or Magento Open Source. Many customers already benefit from the advantages of this combination.
dotSource is a solution partner of Akeneo and Adobe, which acquired Magento in 2018.

Akeneo PIM and Salesforce Commerce Cloud
The combination of Akeneo PIM and Salesforce Commerce Cloud allows retailers to optimise their product data processes and thus offer their customers a convincing customer experience. With the Akeneo Connector for Salesforce Commerce Cloud, high-quality product information can easily be consolidated, enriched, managed and exported to Salesforce Commerce Cloud.
As a partner of Akeneo PIM and as Salesforce Gold Consulting Partner, we help you with the seamless integration of both systems.
From Product Information Management to Product Experience Management: What Exactly Is PXM?
Customer behaviour is constantly changing. Social shopping on Instagram or marketplaces is becoming more and more common. The use of voice user interfaces is increasing. These changes make it necessary to interact with customers in new ways.
Customer experience is the key to success. However, the question is: where do you start when it comes to creating a successful customer experience? Each channel has its own rules. For this reason, customer experience has to be adjusted for every touchpoint.
Product experience management (PXM) is an innovative and promising approach to creating a unique customer experience based on fully comprehensive product information. This requires product data that is complete, accurate and relevant and can be found wherever your customers are looking for it. However, the responsibility of e-commerce and marketing managers goes far beyond mere product data maintenance. The goal must be to increase brand awareness and the consistency of product data.
The job of a product experience manager is to create emotional experiences that increase conversions and reduce returns – across all touchpoints, regions and languages. To do so, the manager needs the right tools. Akeneo's PXM solution enables your employees to collect, maintain and enrich relevant data from internal and external sources, write engaging product descriptions, manage related digital assets and distribute enriched, contextualised product information across all touchpoints in order to boost the success of products on the market in the long term.
Are you ready for PXM?
Seamless Integration of Product Experience Management: Benefit from Our MACH Alliance Membership During Implementation


Akeneo's platform is based on microservices and APIs. This makes it possible to seamlessly integrate the system into a MACH-compliant system landscape.
By implementing a MACH-certified PIM system, Akeneo helps create a modern and flexible infrastructure that meets your business needs. As a certified and experienced System Integrator and Akeneo partner, we are happy to support you in the integration process.
From Product Information Management to Product Experience Management: Are You Ready for PXM?
Selected Akeneo References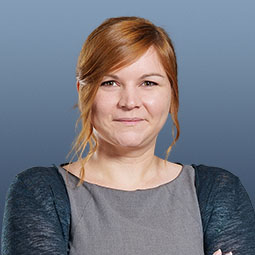 Want to learn more? I'm looking forward to your questions!
Jessica Seliger
Partner Manager