CLICKPOOL GmbH was founded in Berlin in 2004, initially as an operator of an online mail order company. On the 1st of April 2004, its first online shop Dildoking.de went live.
In the following years, the company was able to establish itself by managing other online shops as its success grew.
Today, CLICKPOOL GmbH is a competent partner that offers its fulfilment services to ambitious start-ups and business customers from various industries who are already well established.
The online shop Dildoking.de is now one of the leading and largest online adult shops in Germany and Europe. In 2020, Dildoking made it into the top 5 of the most popular sex shops in Germany.


Our Services for CLICKPOOL GmbH | Dildoking So Far
Throughout the entire project, we could always count on the dotSource team and its expertise. Together, we were able to overcome all challenges, which has also had a lasting effect on our further cooperation. That is why we are happy to put our digital projects in the hands of dotSource in the future.
Our new PIM system takes us a big step forward. It has simplified data maintenance significantly. As always, the collaboration with dotSource has been a pleasure. The clear communication and immediate availability make it much easier for us to work together. We also get along on a personal level, so it is very enjoyable to be part of the team.
Find Out More about All the Different Projects of Dildoking and dotSource Here
CLICKPOOL GmbH | Dildoking Trusts Our Services in the Following Fields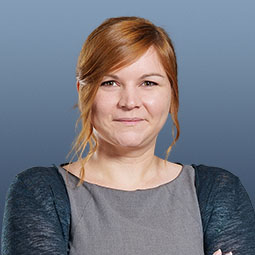 Want to learn more? I'm looking forward to your questions!
Jessica Seliger
Partner Manager