There Is No Commerce Without Content
Whether it is B2C or B2B: users do not only look for certain products on the Internet, but rather for information, advice, tips and inspiration. This is exactly where you should come into play as a brand, retailer or manufacturer.
Link your products and services to relevant, contextual content via the right content commerce strategy. Offer your target group real added value and make sure that your brand and products can already be seen by (potential) customers at a very early stage of the customer journey. This allows you to reach your customers before they have even made a concrete purchasing decision.
Three Good Reasons for Content Commerce
Improving the Google Ranking
Content that attracts visitors ensures that your web presence is perceived as a relevant address by search engines.
Content that offers added value is rated more positively by search engine algorithms.
This leads to a better ranking in the search results and thus to higher visibility and activity on your website (traffic).
Increasing Conversions
For visitors to become customers, it is helpful if users spend as much time as possible on your pages.
This, in turn, increases the chance that they decide to make a purchase.
Interesting content that provides additional information and test reports, for example, helps the customer to make a purchasing decision – and a satisfied customer increases conversions and turnover.
Strengthening Trust in the Brand and Brand Loyalty
High-quality content
turns users into fans of your online presence
underlines your professional competence
strengthens your brand
helps your brand to stand out from the competition
What does the perfect shopping experience look like? In B2C, there is the online shop in modern design on the one hand. It performs excellently from the first page view to the search and checkout – on all devices, from smartphones to desktop computers. On the other hand, blogs and social media channels also play a role, combining added value in terms of content with shopping functions.
Best Practice at Stabilo: Content and Commerce Merge into a Unique Brand Experience
Stabilo's new CMS platform makes it possible to create individual brand worlds tailored to the target group, within which the product range can be perfectly presented. Find out how dotSource implemented a unique content commerce platform for STABILO.
The added value that matters in terms of user experience in B2B is the digital availability of information relevant to business and work. The experience that a sales or service employee or a customer makes with your content counts. Content commerce can be the solution to successfully implement this experience in a role-specific and effective manner.
Best Practice at hagebau: Content Commerce for All Partners
Find out more about how hagebau has created an innovative content delivery network to provide customised content for various e-commerce solutions, thus establishing a unified content commerce strategy for all partners.
Our Services as a Content Commerce Agency
Merging content with the shopping experience also requires completely new processes, new employee responsibilities and cross-departmental collaboration within the company.
Together with you, we find out how you
can optimally implement content commerce not only in terms of content, but also with regard to systems and which role the content management system should play in your e-commerce system landscape
can combine e-commerce and marketing strategies
can create a business case for content commerce to justify investments
A Selection of Our Clients That Already Strengthen Their Brand with Content Commerce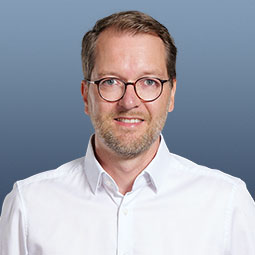 Do you want to learn more? I'm looking forward to hearing from you!
Christian Onnasch
Digital Business