The North Rhine-Westphalian company SLV is passionate about the development of lighting solutions for interior and exterior spaces, no matter whether it is for private or commercial purposes.
Since it was founded in 1979, the SLV GmbH has grown to more than 600 employees in 38 countries and is among the market-leading manufacturers of innovative lighting systems for offices, living and exterior spaces, in the field of trade fair construction and shop fitting as well as in the hospitality sector.
SLV places great value on highest quality standards, from idea development with designers from the whole of Europe through to test laboratories in Übach-Palenberg and Shanghai, where all products are thoroughly checked. To this day, the development of lighting systems mainly takes place in Germany, supported by the branch office in Asia.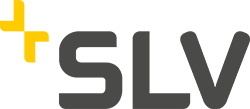 | | |
| --- | --- |
| CLIENT | SLV GmbH |
| PROJECT | Website Relaunch |
| SECTOR | Branded Goods Manufacturer & Industry |
| FOCUS | Strategy Consulting, UXD & Digital Marketing |
| PROJECT PERIOD | December 2018 to March 2019 |


Starting Position
The decreasing importance of the print and catalogue business prompted the lighting manufacturer SLV to increasingly focus on the expansion and design of the online business. An online shop already existed, but it only had limited B2B functionalities. In order to reach and delight all B2B as well as B2C customers equally, a content concept tailored to the individual user had to be made available. Therefore, SLV commissioned dotSource to evaluate the target-group-relevant content management strategy and to conceptually incorporate useful features and services.
Challenges
During the conception phase, particular emphasis was placed on the different requirements of target groups. In this regard, a mix of emotions and sober product information as well as a modern and straightforward shop design were to appeal to all customers equally. Thanks to jointly developed personas and their customer journeys, specific features, services and customised content could be identified and implemented according to customer requirements.
Added Values
The B2B shop now offers a modern Look & Feel that communicates the warmth and positivity of light. By means of high-resolution product presentations, it also emphasises that the offered products are high-quality and durable with timeless design. With the help of dotSource, the B2B online shop turned into a performant protoype including a target-group-oriented content concept. This set the course for a user-oriented content commerce platform that is fit for the future.
Want to learn more? I'm looking forward to hearing from you!