dotSource Transforms Companies into Digital Champions
dotSource has been developing and implementing scalable digital products for marketing, sales and services since 2006. Specialised consulting and development teams rely on a highly integrated combination of strategy consulting and technology selection – from branding, concept creation, UX design and conversion optimisation to operation in the cloud.
2006
dotSource was founded
»Digital Success Right from the Start«
Whether it is e-commerce and content platforms, customer relationship and product data management or digital marketing and business intelligence: dotSource solutions are user-oriented, targeted and data-driven. When it comes to collaboration, dotSource relies on New Work, integral planning and agile methodologies such as Scrum and design thinking. More than 500 digital natives see themselves as partners of their clients, taking into account individual requirements and living up to the dotSource vision of »Digital Success Right from the Start«.
We Are Who We Are: Genuine, Courageous and Approachable
525
digital natives
full of creativity, know-how and visionary ideas
32
teams
give their all every day for the digital success of our clients
32
years
is the current average age at dotSource
From Three to over 500 Employees in 17 Years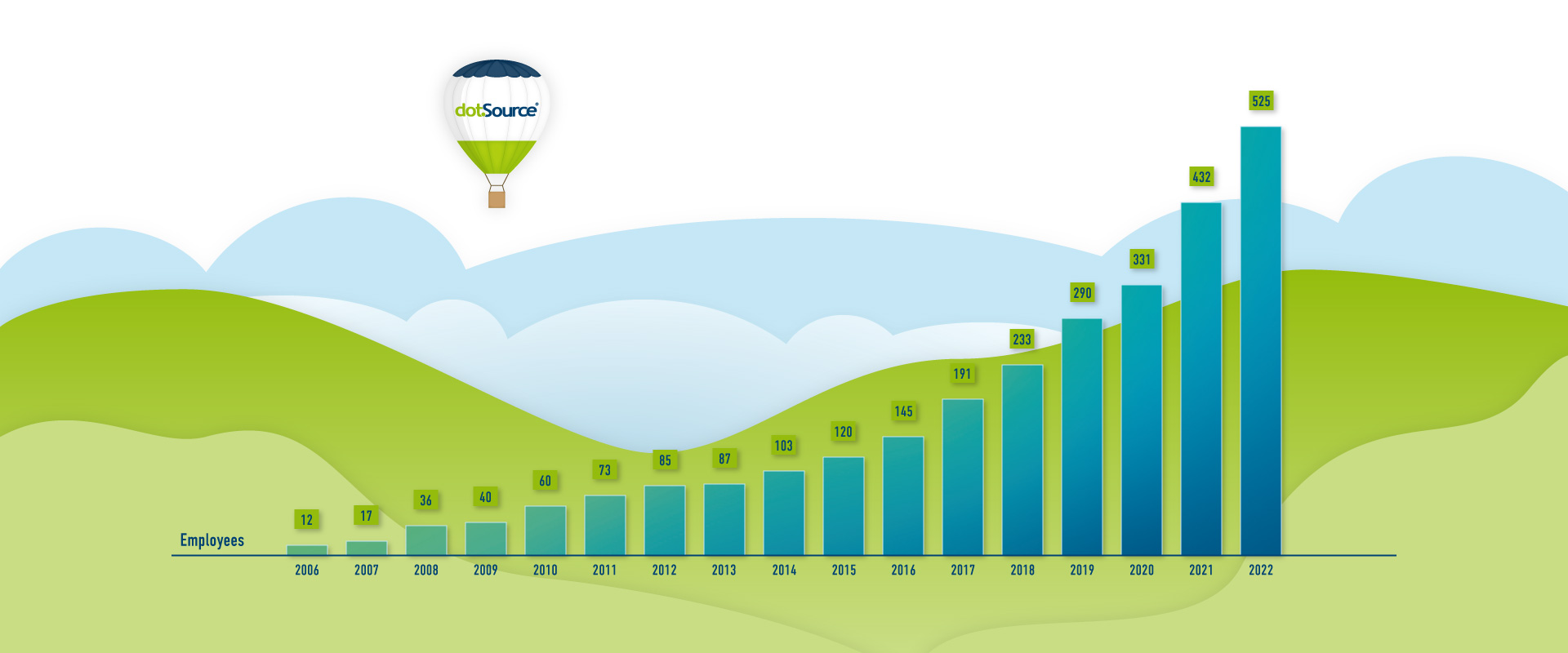 Our Success Grows with Every New Employee
512
satisfied clients
from a wide range of industries, including retail, construction, automotive, media and others
700
successful digital projects
in the fields of e-commerce, PIM, CRM, UX design, digital marketing, etc.
Our Turnover Growth Since 2006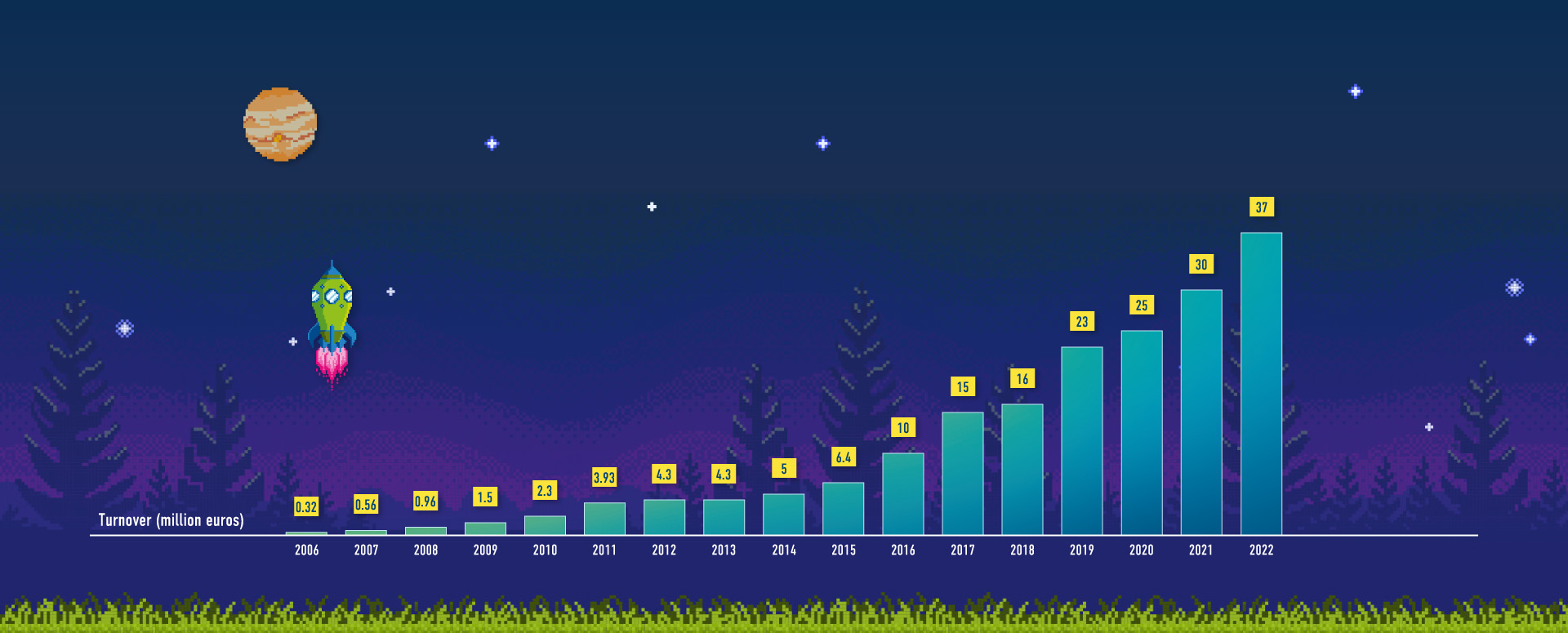 Find Out More about dotSource, Our Teams and Our Corporate Philosophy