79
%
reduction in waiting times can be achieved if customer service benefits from a modern CRM platform.
68
%
of customers are upset when their call is forwarded between departments.
28
%
expect an answer in less than five minutes when chatting with a company.
Standing Out from the Competition – Service Makes the Difference
Statistics show: only those who offer good service will prevail in the competition in the long term.
Besides the right staff, tools that focus on customer service are the primary long-term success factor. With the right digital solutions, you can meet your customers' expectations of a first-class service experience anytime and anywhere, increasing trust in your company as well as customer loyalty.
A single bad service experience already causes about half of all consumers worldwide to defect to the competition. Impress with personalisation, speed and flexibility by
automating service processes
optimising case management via dashboards
integrating workflows
Together with you, we develop the right strategy, find the right system and even support you after the implementation of digital solutions for your service management in order to
significantly improve your service level across all channels and touchpoints
make your marketing, sales and service processes considerably more efficient
increase productivity and minimise efforts
Case Management – Faster Processing of Support Cases
Your Challenge
One of your customers has problems with his order and calls your service hotline. The service agent responsible first has to ask the customer for details such as name, customer or order number so that he can then check the order status in the ERP system and process the enquiry.
Our Solution
With a service management system, you can bring together all incoming cases in one system – regardless of whether they are received via e-mail, form or phone. Based on the e-mail address or phone number, the customer is identified right away and the service employee responsible has immediate access to all necessary customer and order data, allowing him to process the case more quickly.
We Support You in
obtaining a 360-degree view of the customer
setting up a customer database
connecting the Service Cloud to all relevant systems, e.g. the ERP solution or the Sales Cloud
creating all necessary processes, e.g. for complaints or cancellations
connecting all relevant channels (such as e-mail, phone or contact form) to the Service Cloud
Do You Want to Professionalise Your Digital Customer Relationship Management?
Find out how companies from B2C and B2B professionalise their digital strategy with a CRM system.
Setting up a Knowledge Database – Quickly Providing the Right Answers
Your Challenge
Training your customer service staff for every conceivable service case involves a wide range of activities and takes a lot of time. Many service cases also come up frequently, requiring a consistent approach.
On top of that, your service staff is extremely busy with customer support via e-mail, phone and live chat, which means your customers are spending more and more time in queues.
Our Solution
Enable your service agents to provide efficient customer support by creating an internal knowledge database that also offers keyword- and IT-based suggestions. This way, they always have the necessary guide at hand to ask the right questions for a particular case, saving valuable time in the process.
In addition, comprehensive FAQs provide your customers with self-service support – even before they get in touch with your customer service team. This helps your customers to reach their goal quickly and allows you to save additional service staff resources.
We Support You in
establishing a comprehensive internal knowledge database
integrating a knowledge database for your customers on your website
Technical Customer Support Benefits from IoT and Machine Learning
Your Challenge
Your company has a wide range of machines used by numerous customers. This presents your service staff with the challenge of keeping an overview of errors and defects and of which customers are using which of your machines.
Our Solution
New technologies such as IoT and machine learning can help automate customer support and customer service activities.
If one of your customer's machines is defective, for example, a service case is automatically triggered with the technical customer support agent responsible via an IoT interface. In the Service Cloud, the service employee has all the relevant information at his fingertips: Which machine has triggered which claim at which customer? With the help of machine learning, your customer support even receives a notification before a defect occurs on the customer's machine.
We Support You in
creating all necessary processes, e.g. for malfunctions or defects
providing relevant data and consolidating information
implementing interfaces to all relevant systems and machines
obtaining a 360-degree view of your customers, their machines and processes
We Rely on the Following Solution Providers for Service Management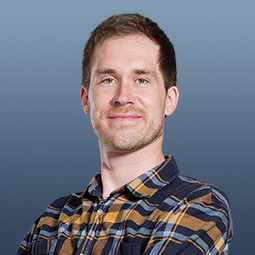 Want to learn more? I'm looking forward to hearing from you!
Thomas Wetzel
Account Executive
Digital Business