With TYPO3 we help improve your visibility on the Internet by optimally presenting your digital content, products, and services. With more than 500,000 Enterprise CMS installations worldwide, TYPO3 is one of the best solutions for implementing your websites and intranets.
There are more than 1,500 extensions for the content management system, which has been under constant development since 1997 and has one of the world's most active developer communities. With the help of the web-based system, content can be created and changed via web browser.


TYPO3 Key Facts
Successful TYPO3 project with our client STABILO
100% open source
No licence fees
Multilingual websites and back end
High scalability thanks to more than 1,500 extensions
By separating design, content, and programming, we can use TYPO3 to optimally display your content on different channels, implement complex websites, and allow your editor to easily maintain content. TYPO3 relies on one of the world's largest and most active developer communities and includes a large number of extensions by default.
How You Will Benefit from Using TYPO3
Can serve multiple tenants
Detailed role and rights system for the websites and individual pages or elements
Graphical user interface
User-friendly - no knowledge of HTML or Java Script required
Our Services for More Visibility on the Internet
Got Questions About Content Management With TYPO3?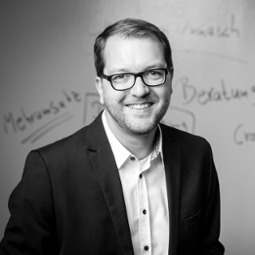 Want to learn more? I'm looking forward to hearing from you!
Christian Onnasch
Account Executive
Digital Business