Salesforce CMS for Outstanding Content Experiences
A content management system (in short: CMS) provides creative content – from homepage, blogs and social media to app content or high-quality print products. Furthermore, content and commerce can be combined and both storytelling and shopping can be taken to a new level.
With Salesforce's content management system, all these channels can easily be provided with content. Moreover, the software can perfectly be integrated into the Salesforce cloud, but it can also be connected to other system landscapes to provide a true 360-degree experience.
Salesforce CMS Features at a Glance
Hybrid CMS: Content can be created in a central location and made available at any touchpoint – even beyond Salesforce systems
Internationalisation: Multi-language menu navigation and translation functions facilitate content creation in multicultural teams for users worldwide
Experience Builder & Page Designer: WYSIWYG (What you see is what you get) editing helps to design experiences for all channels and to connect them to the commerce area
Rights & Roles: Comprehensive rights and role management facilitates teamwork
Our Salesforce CMS Services
Our Salesforce specialists will gladly assist you in modern content management. We take over:
the creation of a successful content management and content commerce strategy
the entire configuration – from basic setup to operation of Salesforce CMS
the integration of the CMS into the existing system landscape
the training of your employees in using Salesforce CMS
We Implement Your Multi-Cloud Solution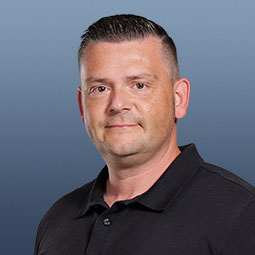 Want to learn more? I'm looking forward to hearing from you!
Sebastian Schröter
Partner Manager