»Content-Commerce«: Overview of Topics
Four good reasons for content commerce

Consolidate brand loyalty
Strengthen confidence in the brand
Improve Google ranking
Increase conversion

Types and trends of content commerce

Away from a striking product presentation to an individual world of experience
Supreme discipline of user-generated content
Future disciplines for all senses

See
Hear
Taste
Content commerce and artificial intelligence
Facts and figures

What is important for consumers?
Best practice

Use Case: STABILO – Merging of Markenwelt & Onlineshop
Use Case: Fissler – An appetite for more
Challenges for successful content commerce

External challenges: System landscape and technology
Internal challenges: company-specific roles and processes
Evaluation of content management and e-commerce systems
dotSource Vendor Matrix: Content Management Systems (CMS)
dotSource Vendor Matrix: Shop systems (Commerce)
Conclusion
Use valuable content to increase the visibility of your brand and the loyalty of your customers
Flooding the marketplace with offerings that are available anytime, anywhere through digital channels makes it difficult to stand out from the competition. The market is becoming increasingly transparent and big players like Amazon are pushing prices down.
In this fight for attention, it doesn't help anymore to advertise on countless channels. Classic online advertising is at a critical juncture because many users are already blind to banner ads or simply hide them with the help of ad blockers.
For your (potential) customers this means: On the net, they're looking for new ideas. In doing so, they browse less for specific products than for information, advice, tips, and inspiration. Right here is where you should start as a brand, retailer, or manufacturer.
Link your products to relevant, contextual content, add real value to your audience, and ensure that the brand and product are present to the customer at a very early stage of their journey. This allows you to reach your customers before they even make a specific purchase decision.
The term content commerce stands for exactly this fusion of content and shopping possibilities. In the e-commerce industry, it's become firmly established. In order to profitably implement content commerce, high-quality, inspiring content based on a sophisticated content strategy is required. However, this'll only work if the technology works. Content must be flanked by up-to-date in-house processes as well as a flexible and powerful technological background.
This white paper uses various use cases to show how brands, retailers, and manufacturers can use content commerce and what technologies are needed.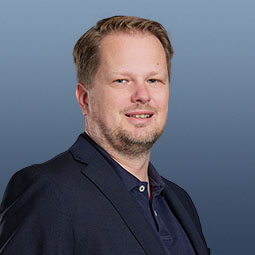 Want to learn more? I'm looking forward to hearing from you!
Markus Bartholmé