Our Adobe Campaign Services
We Take Over
the creation of a successful digital marketing strategy concept
the entire configuration of Adobe Campaign based on your requirements
the planning and implementation of marketing campaigns with Adobe Campaign
the training of your employees in using the system


Your Advantages with Adobe Campaign
Workflow Management: Customers interact with your brand on a variety of channels. It is particularly important to create a consistent brand experience. Whether it is via your website, e-mails, social media or offline channels: Adobe Campaign helps you consistently communicate with your customers across all touchpoints.
E-Mail Campaigns: The times of standardised mass mailings are over. Instead, data-based insights should be used to ensure that your customers are addressed individually and in a personalised manner. Adobe Campaign enables you to create and manage successful e-mail campaigns and check their effectiveness.
Managed Cloud Services: With Adobe Campaign, you can also benefit from a cloud-based infrastructure that ensures the agility and expandability of your marketing structures in the future. In addition, Managed Cloud Services comes with cloud-based automations and provides you with a team of experts to advise you on workflow optimisation.
Segmentation and Targeting: With Adobe Campaign, you can bring all your key customer information together in one place and use your data to gain important insights into your target groups. This enables you to develop marketing campaigns that are optimally tailored to your customer groups – and to offer your customers a personalised experience.
Why dotSource Is the Right Partner
As a holistic digital agency, we have extensive experience in marketing automation, e-mail marketing and campaign creation. Using Adobe Campaign, we help you deliver a personalised shopping experience to your customers across all channels. We perfectly integrate Adobe Campaign into your system landscape and ensure seamless interaction with e-commerce, CRM and other systems.
We Implement Your Individual Adobe Solution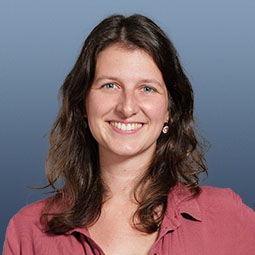 Want to learn more? I'm looking forward to hearing from you!
Jule Flachenecker
Partner Manager