Vigience is a Salesforce AppExchange partner that specialises in connecting Salesforce and SAP systems in real time with its product Overcast. Overcast is already used by numerous multinational companies to integrate Salesforce and SAP.
Vigience started out as a spin-off from a former SAP team. Its founders had been responsible for the development of global products in various areas at SAP for many years.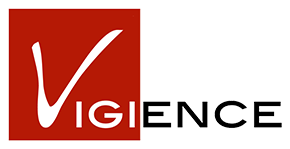 Your Advantages with Vigience Overcast at a Glance


Powerful integration solution to connect SAP and other systems in real time from Salesforce
Connectors for different Salesforce solutions such as Commerce Cloud, Sales Cloud and Service Cloud
End-to-end business process integration and real-time data synchronisation between Salesforce and SAP
Implementation of required interfaces takes place within a few days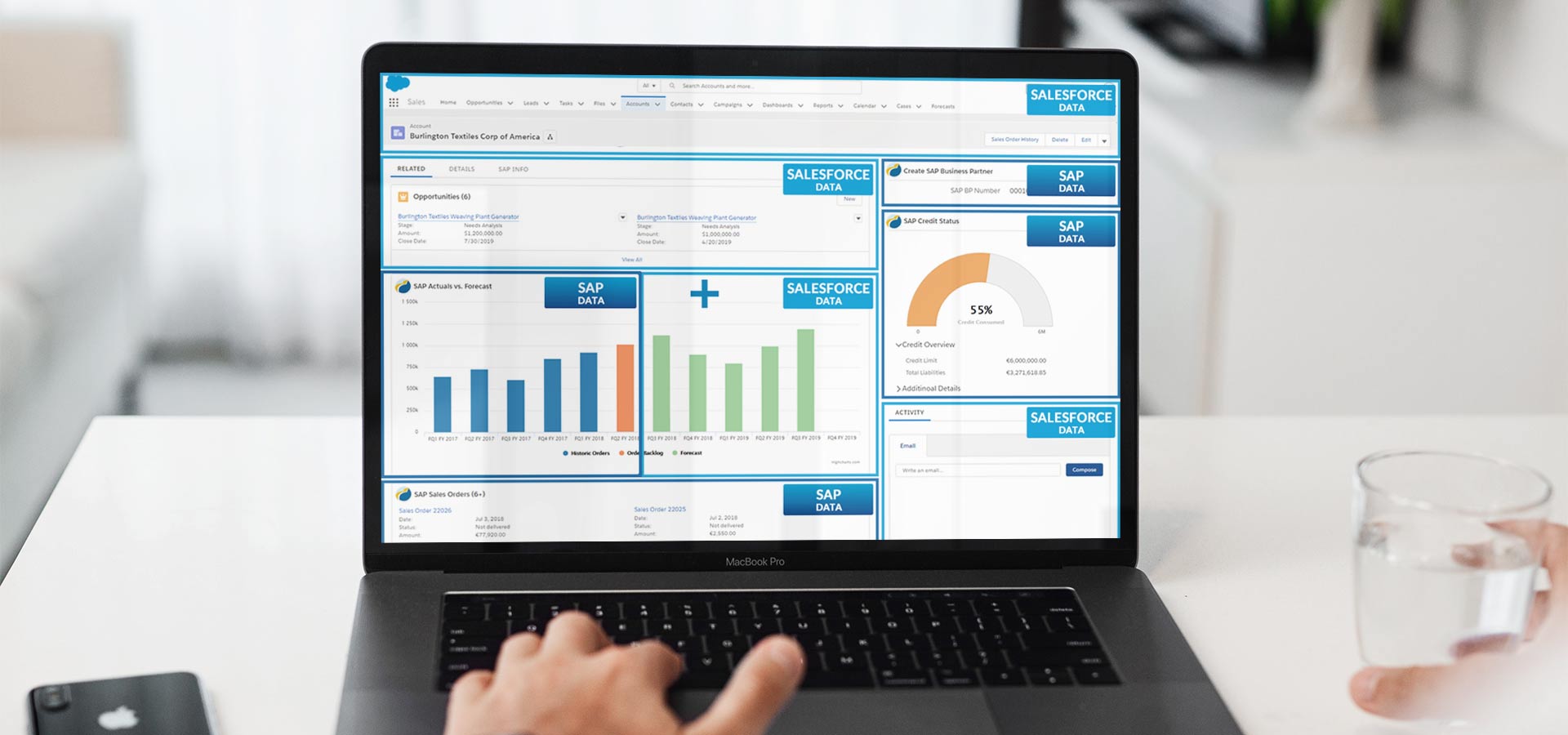 With Vigience Overcast, You Can Connect Your Salesforce Products to SAP ERP
In many companies, the ERP system from SAP plays a central role in the system landscape. Therefore, it is all the more important that SAP ERP is also connected to other software solutions within the company. Especially the integration of Salesforce and SAP frequently presents a challenge.
With our partner Vigience Overcast, we support you in connecting your Salesforce systems to SAP ERP so that you can exchange data between the systems in real time and benefit from the resulting synergies.
Integration of Salesforce B2B Commerce Cloud with SAP ERP
The Overcast solution for connecting Salesforce B2B Commerce and SAP ERP allows you to enter orders and returns, check availability of various products and track deliveries via Salesforce as well.
Your advantages by connecting Salesforce B2B Commerce Cloud to SAP ERP:
Your customers can view order status, shipment tracking, product availability and prices at any time
As part of the B2B Quick Start Commerce solution, we implement the required interfaces within a few days
Customer satisfaction increases while development and service efforts can be reduced
Integration of Salesforce Sales Cloud with SAP ERP
By connecting Salesforce Sales Cloud to SAP ERP, you benefit from a consistent 360-degree view of your customers, enabling you to provide faster and better service.
Your advantages by connecting Salesforce Sales Cloud to SAP ERP:
In your CRM system, you get access not only to customer information and activities, but also to information from the ERP system such as order status and invoice details
Your employees can complete all tasks in the Salesforce interface and do not have to switch between systems
You can offer your customers faster and more effective customer service since all information is available in one system
Integration of Salesforce Service Cloud with SAP ERP
Offer your customers excellent customer service by using Vigience Overcast to connect Salesforce Service Cloud to SAP ERP.
Your advantages by connecting Salesforce Service Cloud to SAP ERP:
Fast processing of service appointments and their billing because data only has to be entered once and is updated in real time in all systems in the background
Employees can check product availability in real time, trigger purchases on commission and inventory returns and initiate orders and invoices from Salesforce Service Cloud
Service technicians working on the move from smartphones, tablets or PCs have access to all work order details from Salesforce and SAP
Benefit from the Partnership Between dotSource and Vigience
As an SAP Gold Partner and long-standing partner of Salesforce, we know what it takes to integrate the solutions
As a partner of Vigience, we help you to connect your systems effectively and to implement suitable interfaces
We always work in an agile and flexible way and ensure that your processes are modern and flexible
We provide ongoing support and therefore assist you not only during the integration of your new solution, but also beyond it
Want to learn more? I'm looking forward to hearing from you!