If Not Now, Then When? Quickly Getting Started in E-Commerce!
Would you like to make your products available to your customers online as quickly as possible and with little effort?
Whether it is B2B or B2C: as an official Salesforce Partner, we use the Salesforce Quick Start Commerce Solutions to support you in migrating your offline business to a solid and future-proof digital platform within a few weeks and with reasonable effort.
By the way: you can find out here how events and teamwork can also place in the virtual space.
Our Services as Part of the Salesforce Quick Start Commerce Solutions
Basic setup
Basic package for UX design and templating
Import of product catalogues
Export of order data
Migration of your customer data
Connection to payment service providers
Inventory management
Quota for customising
Lack of Experience or Insufficient Personnel Capacity? Take Advantage of Our Full-Service Option!
Do too high costs, a lack of resources or limited know-how prevent you from setting up or expanding your company's online business? Then you should choose our full-service option.
Our specialists take over all tasks of the e-commerce value chain. Meanwhile you can keep focusing on your core business. It is a flexible and efficient solution that allows you to benefit from the success potential of e-commerce in the blink of an eye.
FOR WHOM IS THE FULL-SERVICE SOLUTION SUITABLE?
Small and medium-sized companies that quickly want to set up their online business and do not have the necessary staff or know-how
Large enterprises with experience in e-commerce and individual requirements that would like to outsource their e-commerce processes
Our Full-Service Option Includes:
Digital marketing: concept creation, web analytics, conversion and usability optimisation, carrying out and optimising SEA, SEO, product data marketing, display advertising, social media marketing, content marketing, newsletter marketing
Financial services: integrated enterprise resource planning system, accounting, customer accounts, dunning and reporting
Online shop: software as a service
Customer support: communication via e-mail, telephone, fax and letters
Fulfilment: integrated enterprise resource planning system, warehousing, shipping, returns processing
AN OVERVIEW OF THE ADVANTAGES OF THE FULL-SERVICE SOLUTION with dotSource
Small and calculable initial investments
Plannable operating costs
No internal IT resources required
Integrated ERP system
Pre-configured interfaces
Quick implementation
Functional expansion possibilities
Our References in the Field of Salesforce Commerce Cloud
We Also Gladly Support You in the Further Development of Your Customer Success Platform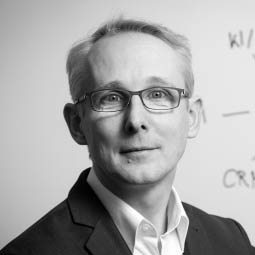 Want to learn more? I'm looking forward to hearing from you!
Thomas Böhme