Collaboration, Events & Education When Working from Home Due to the Coronavirus? Remote Is the Solution!
The current curfews and contact bans require organisations more than ever to digitalise their processes. In particular institutions whose working methods require cooperation, interaction and collaboration between different departments now have to break new ground if they want to remain capable of acting.
One can also look at it positively: remote events do not cause any travel or accommodation expenses. Furthermore, long conference days or workshops that are often exhausting for participants can be divided into several short sessions thanks to the elimination of travel times.
As digital natives, we have many years of experience and comprehensive know-how on digital business organisation and have already tested many methods and tools as well as rules for participants.
Whether everyday collaboration, events or educational offers – we support you in the successful concept creation and implementation of your remote projects.


Remote Work: Successful Collaboration Between Departments Despite Spatial Separation
The Corona crisis is putting our daily work to the test and is turning working from home into a part of our daily lives. Given this new reality, it is difficult to maintain the existing business processes. Cooperation in teams, spontaneous exchange and working out solutions together seems to be more difficult. As a digital agency, however, we have been experiencing for many years that spatial separation does not necessarily stand in the way of interdisciplinary collaboration and that one can even benefit from using appropriate tools.
We Share with You Our Know-How Regarding
a stable remote system landscape for your employees
the best tools for productive collaboration and visualisation when working from home, e.g. Zoom or Microsoft Teams
the remote onboarding of employees, clients and partners
the remote work etiquette, both for everyday collaboration and for workshops, reviews, daily and other meetings
Online Training: How to Create Productive Virtual Learning Spaces
Further training thrives on exchange – both with teachers and other learners. Particularly now that the possibility of a shared physical learning space is no longer available, it is essential to design learning formats in an interactive and practical way. This requires good concepts that attract, involve and activate learners on the one hand, and appropriate tools on the other hand. These should not only provide learning materials, but also create a shared digital learning space and thus enable the exchange of knowledge with the learning group. Whether it is a lecture or group work, a plenary discussion or individual tutoring – we create the prerequisites for successful remote learning formats.
We Help You In
developing successful remote concepts
providing the right tools for making learning materials available and working on them together
technically implementing different teaching formats, such as discussion, group work or individual tutoring
onboarding the participants of your educational offers
Online Events: Networking, Lead Generation and Recruiting Despite the Pandemic
Networking, exchanging experiences and making business-relevant decisions in times of social distancing? The Handelskraft 2020 Online Edition has proven: yes, it is possible! And there are even more advantages with regard to customer journey analysis and performance measurement.
Prerequisites for successful remote events such as customer events, product presentations, annual general meetings and HR recruiting are well thought-out concepts, the selection of the right tool and professional guidance for participants.
We Support You In
planning and creating an event concept, including feasibility analysis
selecting and implementing suitable tools
connecting them to existing systems such as CRM and marketing automation
integrating partners and placing sponsors
pre-registration and ticketing
planning the technical control, facilitation & organisation
carrying out test runs
What Participants Say about the Remote Conference
The Handelskraft 2020 has lived up to its name this year. Flexible and creative approaches have helped not only to save this event, but also to turn it into a trailblazer for digital events. Changes require courage and willpower – exactly the qualities that characterise Handelskraft. Even though it was different than expected, it was a successful event. Congratulations!
I am surprised by the courage to transform an offline conference into a digital event. In a few months' time, we will look back on it and realise: The Handelskraft Online Edition marked the beginning of a new digital age. Such a conference is somewhat normal.
The first Handelskraft Conference "Online Edition" has proven what is possible through digitisation. Despite the circumstances and the short time available to restructure the conference, a great event was organised once again. Even online, I was able to gain new and interesting insights through the cross-industry exchange with other participants.
We Rely on Powerful Solutions in the Field of Remote Business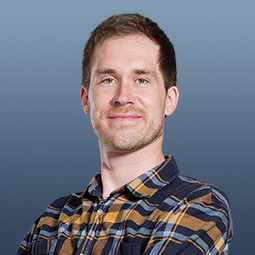 Do you want to learn more? I'm looking forward to hearing from you!
Thomas Wetzel
Digital Business