Implementing an MDM System – We Accompany You on Your Way to the »Single Source of Truth«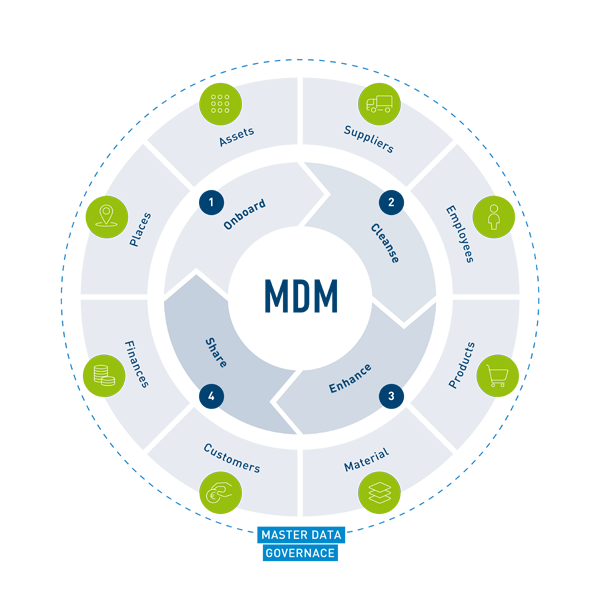 MDM systems offer the possibility to merge, cleanse, optimise and manage all master data of a company (e.g. customer, order, financial data, etc.) from different data sources at a central location – the »single source of truth« – and to distribute it to different target systems (e.g. online shop, marketplaces, CMS, CRM, BI tool or data warehouse).
Even though customer data is currently still frequently stored in a CRM system and material and order data in one or even several ERP systems, independent of one another, more and more companies are recognising the need for a holistic approach – the 360-degree view of all corporate data.
If all master data is consolidated in one location, data can be linked together. This turns data into complete data sets – the so-called »golden records«.
By merging initially independent data and considering all domains as a single entity, completely new possibilities for analysis arise and groundbreaking insights can be gained. Good master data management thus allows you to be successful in a data-driven future. We support you on your way from business to data business.
Our Services in the Field of MDM
Concept Creation
Digital strategy consulting
Requirements analysis & concept creation
Data models, workflows & authorisations
System evaluation
Implementation
Installation, setup and configuration of your MDM system
Connection to third-party systems (PLM, ERP, DAM, e-commerce system, etc.)
Data Management
Support in data onboarding and data quality assurance
Cleansing, validating and optimising your data
Removing duplicates
Merging individual data sets to a »golden record«
Distributing data to third-party systems
Services
Project management
Documentation
Process & change management
Data governance
Update & maintenance of your system
Development of extensions
This pioneering project would not have been possible without the mutual and strong trust between us and dotSource, let alone in only six months. In record time, the dynamic and courageous team from Jena realised a project that currently is unique of its kind and takes us a huge step forward in our digital transformation, but above all makes us more competitive.
Our References in the Field of Multi-Domain Master Data Management
We Rely on a Strong Partner in the Field of MDM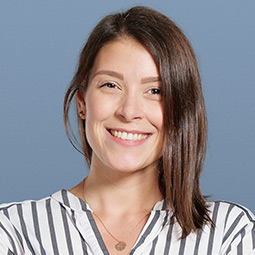 Do you want to learn more? I'm looking forward to hearing from you!
Nadine Kannengießer
Digital Business