Our Cloud Service Management Is the Right Thing for You If
the stability and reliability of your IT infrastructure is a high priority for you
you cannot or do not want to set up your own cloud services team
you want to benefit from our extensive expertise and service portfolio
you want to enjoy the greatest possible transparency
collaboration at eye level is important to you
Cloud Service Management with dotSource – Transparent and Flexible
Good service management benefits from a deep technical understanding of the applications being managed. Through years of very close collaboration between software development and operations teams, we at dotSource have built up a broad knowledge of continuous delivery, monitoring, security, configuration management and automation.
Comprehensive monitoring of infrastructure, applications and business processes helps to quickly analyse and resolve any problems that arise. With processes such as continuous delivery, configuration management and a high degree of automation, we support you in the ongoing expansion and optimisation of your applications.
We offer you various levels of service level agreements (SLA), which can even include 24/7 availability. Depending on the SLA, our employees are on call for you. They can also be contacted to resolve any problems that have arisen as quickly as possible and to provide you with transparent feedback.
We rely on direct contact with engineers who know your systems and are capable of acting. If escalations are necessary, we work with service managers who take over the coordination required to enable technicians to focus on troubleshooting.
Monthly service meetings also offer the opportunity to identify further development and optimisation potential of infrastructure and applications, improve processes and gain insights into problems and changes.
In addition, we provide you with a personalised dashboard that gives you insight into the current status of your systems at all times. Our cloud service management takes the pressure off you so that you can focus on the success of your company while enjoying full transparency regarding the performance of your systems.
IT Is the Main Driver of Digitalisation – And the Achilles' Heel of Digital Champions
How do you deal with the issues of security, standardisation and upgradeability?
Helpful tips can be found in our new Handelskraft Trend Book 2022 »Digital Champions«.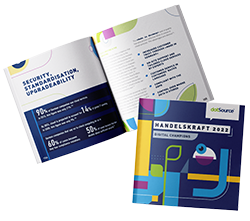 Our Services for Stable and Transparent Operation of Your Digital Workloads
Our Promise of Quality: We Work in Compliance with ITIL Standards
As your partner for cloud service management, we support you in planning, providing, running and monitoring your cloud services. Within the framework of the best practice processes of the IT Infrastructure Library (ITIL), we focus on incident, problem and change management as well as request fulfilment using tried and tested methods. By referring to the ITIL framework, we make our approach highly transparent and create a common conceptual basis that enables efficient communication.
Incident Management
24/7 problem resolution
Automated detection and documentation
Transparent alerting
Availability is guaranteed
Problem Management
Documenting recurring problems
Targeted root cause analysis
Finding solutions and eliminating workarounds
Maintenance of a known error database
Change Management
Coordinated processes for changes to the managed systems
Implementation of standard and emergency changes
Flexibility in continuously changing environments
Documentation in the form of a timeline
Request Fulfilment
Quick response to requests
Direct contact with engineers
Collaboration at eye level
Reflective processing of requests (including feedback)
The Management of Your Cloud Services Is in the Best Hands with Us
24-hour service hotline
No waiting loops
Development can take place quickly
Monthly service meetings
Planning of events
Troubleshooting
Predictive planning
Cost optimisation options
24/7 operation, support and monitoring
We Use State-of-the-Art Tools for Optimal Results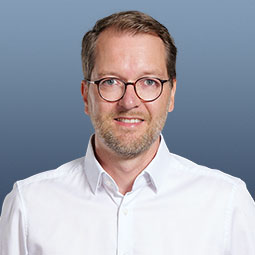 Do you want to learn more? I'm looking forward to hearing from you!
Christian Onnasch
Digital Business