Topic Overview: The Role of Metrics in E-Commerce
GOALS & ADVANTAGES
For CEOs and Managers
In Relation to Processes
From a Staff Perspective
Download now!
STRATEGIC APPROACH TO SELECTION
What are KPIs - And What are Business Metrics?
Define your own KPIs & Establish Analysis
Permanent Analysis is Possible - But not Necessary
KPI Definition is also a Matter of Staff
Become Your own Yardstick
Structuring KPI Documentation
CENTRAL KPIS & BUSINESS METRICS
Financial Perspective – Turnover & Sales Metrics
Customer Perspectives – Customer Support Metrics
Marketing Perspective – Online Marketing Metrics
Internal Process Perspective – Process Quality and Speed Metrics
Learning and Development Perspective – Staff Satisfaction, Loyalty & Productivity
Measuring the Digital World
Key performance indicators (KPIs) enable companies to measure the progress of important targets.
Digital platforms and programs are making it increasingly possible to measure the effects of previously difficult-to-quantify areas, such as marketing campaigns or how successful customer service is.
But it also turns out that this flood of data makes analysis it difficult.
After all, the customer journey can now be tracked across all devices and all business processes can be digitally displayed - even in real time.
The white paper »KPIs in E-Commerce« presents a strategic view of key figures and their role in e-commerce companies, addressing the following problems:
What data is really important and meaningful?
What key figures are the most important?
How do you build a key performance indicator system and how does it flow into planning and controlling?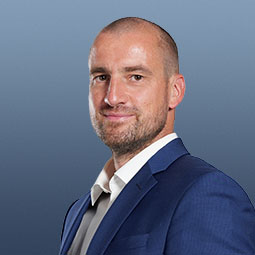 Do you want to learn more? I'm looking forward to hearing from you!
Steffen Schneider
Digital Business