We Implement Your Marketing Automation Project with Salesforce
Why Choose dotSource?
With us, your project is in the hands of certified Salesforce specialists, including Marketing Cloud Consultants, Marketing Cloud E-Mail Specialists, Marketing Cloud Developers and Pardot Specialists.
Renowned B2B and B2C companies such as RENO, Walter de Gruyter and GRANIT PARTS already trust in our expertise.
The comprehensive know-how of our multi-cloud experts on other Salesforce products, such as Salesforce Commerce, Sales and Service Cloud, gives you an enormous advantage when integrating the various solutions.
We Take Over
the creation of a successful digital marketing strategy concept
the entire configuration – from basic setup to the operation of Salesforce Marketing Cloud or Salesforce Pardot
the planning and implementation of marketing campaigns with Marketing Cloud/Pardot
the configuration of automated marketing processes
the training of your employees in using the system
Marketing Automation Systems in Comparison
Find out in our free white paper how Salesforce solutions perform in comparison to other systems.


With Salesforce Marketing Cloud, You Can
personally interact with your customers – via any channel, on any device
visualise customer journeys
quickly and easily create customised content for e-mails, ads, social media, push notifications and SMS marketing
create customer profiles and identify individual preferences so that you can recommend the right product at the right time
plan, manage and control campaigns – easily and in a user-friendly way
integrate data from Salesforce and third-party systems
A Selection of Our Clients That Are Already Successful with Salesforce Marketing Cloud

Salesforce Pardot Is Geared to the Specific Needs of B2B Marketing. With Pardot, You Can
generate and qualify leads
expand your sales pipeline faster
quickly and easily create landing pages as well as registration forms
create and send targeted and personalised e-mail campaigns
automate common marketing and sales tasks, such as lead management, and thus reduce the workload of your marketing and sales staff
use configurable dashboards to measure the success of your marketing campaigns
create personalised landing pages and e-mail campaigns
myAGRAR Best Practice: Higher Automation in B2B Marketing Thanks to Salesforce Pardot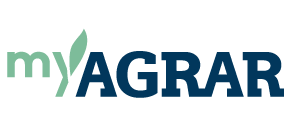 In next to no time, the dotSource team was able to replace the previous solution of AgrarOnline, the operator of the MyAgrar.de platform, with Salesforce Pardot and provide an e-mail template that is true to the brand.
Thanks to the seamless connection of the marketing automation tool with Salesforce Sales Cloud, customer data is reliably synchronised. The new solution allows the company to not only personalise its marketing activities more efficiently, but also to better manage marketing and sales tasks.
Demo – Salesforce Pardot in Combination with Sales Cloud and B2B Commerce
Watch this demo case to find out how you can use Salesforce solutions for B2B to generate leads, qualify leads and enable cross-channel reporting.
By implementing Salesforce Marketing Cloud, we now have the possibility to precisely address our customers and advance the automation of our marketing communication. The dotSource team professionally supported us in interlinking the data dispersed in our complex system landscape and in creating an overall picture for the digital marketing communication. In particular, this allows us to expand our customer relationships and to optimise them. We are looking forward to further successful cooperation.
We needed a quick, uncomplicated and flexible solution. With dotSource, we did not only get such a solution, but also a responsive, uncomplicated and flexible team with whom we had a strong, mutual basis of trust right away. All of this has even – or particularly – proven itself in challenging moments.
A Selection of Our Salesforce Marketing Cloud & Pardot References
Create a Customised Customer Success Platform with dotSource's Multi-Cloud Experts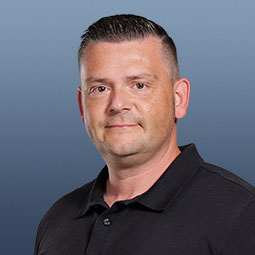 Want to learn more? I'm looking forward to hearing from you!
Sebastian Schröter
Partner Manager