myAGRAR, the online shop for farmers, has been up and running since 2017 and is part of an affiliated network belonging to the long-established BAT Agrar group, which has been operating in Northern and Eastern Germany as well as in Denmark and Poland for around 100 years.
myAGRAR's product range includes seeds, fertilisers and workwear. It is not only aimed at professional farmers, but also at all those who want to benefit from a wide range of products and fast delivery. myAGRAR has been working with dotSource since 2019.
Our Services So Far:
System selection, configuration and implementation of a customer management system and a marketing automation solution
Migration of the online shop from Oxid to Adobe Commerce: strategy consulting, e-commerce system implementation, cloud services with Microsoft Azure
Within three months, we implemented Salesforce Sales Cloud and Pardot. dotSource provided us with comprehensive support and proved to be a reliable partner. The fast response times and availability of experts outside the core team drove the project forward. Even critical and high-risk issues were always addressed realistically and the agency now continues to support us.
Customer Success Through CRM and Marketing Automation as Well as a Modern E-Commerce System – How myAGRAR Is Driving the Future of the Agricultural Industry
Farmers want to get their supplies in the same way as they make purchases in their private lives: not cumbersome, but service-oriented; from trustworthy partners, but at favourable prices and with fast delivery times. The agricultural start-up myAGRAR recognised this and has been successful with its online shop since 2017. Since the existing system quickly reached its limits, it had to be expanded: it was decided to use Magento 2 as an excellent shop software and Microsoft Azure as the cloud service provider. In order to optimise customer satisfaction in a modern way, a CRM and a marketing automation system were implemented as well.
myAGRAR Trusts Our Services in the Following Fields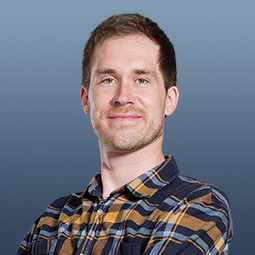 Want to learn more? I'm looking forward to hearing from you!
Thomas Wetzel
Account Executive
Digital Business