The myAGRAR online shop for farmers has been operated by AgrarOnline GmbH, based in Schleswig-Holstein, Germany, since 2017 and offers a diverse range of products – from seeds, crop protection and fertilisers to agricultural technology, workwear and occupational safety equipment.
As a professional online shop in the agricultural industry and a subsidiary of BAT Agrar GmbH & Co. KG, AgrarOnline GmbH has shaped agricultural trade in Germany. For many years, myAGRAR has worked with dotSource as a reliable partner for challenging digitalisation projects.
Our Services for myAGRAR So Far
System selection, configuration and implementation of a customer management system and a marketing automation solution
Migration of the online shop from Oxid to Adobe Commerce: strategy consulting, e-commerce system implementation
Cloud services with Microsoft Azure
UX consulting and A/B testing for an optimised customer experience
Within three months, we implemented Salesforce Sales Cloud and Pardot. dotSource provided us with comprehensive support and proved to be a reliable partner. The fast response times and availability of experts outside the core team drove the project forward. Even critical and high-risk issues were always addressed realistically and the agency now continues to support us.
Thanks to the interactive approach to consulting, we did not just learn new methods and skills, but also got a valuable glimpse behind the scenes of A/B testing. The professionalism of the dotSource UXD team and the practical work inspired us and prepared us for future user-centric optimisations in e-commerce.
We are delighted with the performance of the new system and would like to thank dotSource for the tremendous commitment, especially during the Christmas holidays. Not only was the cooperation straightforward and efficient, but the people are also very pleasant on a personal level. With the new e-commerce solution based on Magento Commerce, we are ideally prepared for all future challenges.
Customer Success Through CRM and Marketing Automation as Well as a Modern E-Commerce System – How myAGRAR Is Driving the Future of the Agricultural Industry
Farmers want to get their supplies in the same way as they make purchases in their private lives: not cumbersome, but service-oriented; from trustworthy partners, but at favourable prices and with fast delivery times. The agricultural start-up myAGRAR recognised this and has been successful with its online shop since 2017. Since the existing system quickly reached its limits, it had to be expanded: it was decided to use Magento 2 as an excellent shop solution and Microsoft Azure as the cloud service provider. In order to optimise customer satisfaction in a modern way, a CRM and a marketing automation system were implemented as well.
Find Out More about the Project Details Here
myAGRAR Trusts Our Services in the Following Fields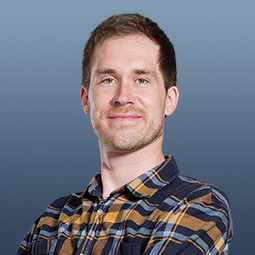 Want to learn more? I'm looking forward to hearing from you!
Thomas Wetzel
Account Executive
Digital Business