For 270 years, De Gruyter has published first-class scientific works. The cosmopolitan, international publishing house has its headquarters in Berlin and has further offices in Boston, Beijing, Basel, Vienna, Warsaw and Munich. Every year, De Gruyter publishes more than 1,300 new books and more than 900 journals in the fields of humanities, social sciences, medicine, mathematics, technology, computer sciences, natural sciences and law. The publishing house also has a wide variety of digital media in its product range.
Imprints De Gruyter Akademie Forschung, Birkhäuser, De Gruyter Mouton, De Gruyter Oldenbourg, De Gruyter Saur, Düsseldorf University Press, Deutscher Kunstverlag (DKV), Jovis Verlag and the publishing service provider Sciendo are also part of the publishing group.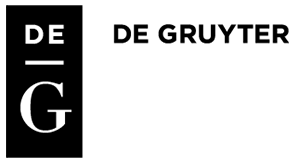 By implementing Salesforce Marketing Cloud, we now have the possibility to precisely address our customers and advance the automation of our marketing communication. The dotSource team professionally supported us in interlinking the data dispersed in our complex system landscape and in creating an overall picture for the digital marketing communication. In particular, this allows us to expand our customer relationships and to optimise them. We are looking forward to further successful cooperation.
Initial situation & challenges
In search of an implementation partner for Salesforce Marketing Cloud, De Gruyter approached dotSource. Before the beginning of the project, the scientific publishing house used a complex system landscape, consisting of Salesforce Sales Cloud as a CRM solution for key accounts, an e-mail marketing tool and an ERP system. The Enterprise Service Bus (ESB) Talend enabled the data exchange between all these systems.
Besides the complex system structure, separate data sources also posed a challenge: Reactions to marketing e-mails sent as well as the depiction of completed double opt-ins were exclusively archived in the respective mailing lists. As a result, this information could not be saved and accessed, neither in the contact nor the account.
Objectives
In order to reduce the complexity of the system landscape, the project aimed at connecting B2B and B2C data of the ERP system to Salesforce Sales Cloud. The centralisation of data is another objective: As a uniform CRM system, Salesforce Sales Could was to display not only all the B2B and B2C customer data, but also the complex data structure from the ERP. In order to create targeted marketing campaigns for customer acquisition and retention, Salesforce Sales Cloud was also connected to Salesforce Marketing Cloud.
Implementation & added values
Thanks to the new system and data structure, all the customer data can be accessed centrally in Salesforce Sales Cloud and can be transferred to the ERP system via two interfaces. The connection of Salesforce Marketing Cloud via Marketing Cloud Connect renders the old e-mail marketing tool redundant and ensures that all contacts for marketing activities are now available. The usage of Salesforce Marketing Cloud enables the flexible and simple creation of e-mails and landing pages, even without programming knowledge.
With Email Studio, De Gruyter has already designed target-group-relevant, personalised e-mails. With the help of Journey Builder, first customer journeys were already created and further journeys for sending automated e-mails are in preparation. It is envisaged that Web Studio will be used for creating specific landing pages for exclusive topics. With the help of Advertising Studio, the scientific publishing house also plans to realise user-specific advertisements in the future to acquire new customers and reactivate existing customers.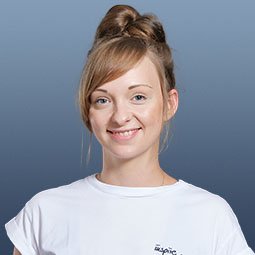 Want to learn more? I'm looking forward to hearing from you!
Sabrina Pfeifer
Account Executive
Digital Business
We help you to make your customers happy!