75
%
of customers state that they prefer companies that offer rewards.
65
%
of a company's business is done with existing customers.
69
%
of customers say that loyalty programmes influence their choice of retailer.
Loyalty Management Creates Exclusive Experiences for Your Customers
Your Challenge
Are you thinking about establishing a loyalty programme, but are not sure whether this measure is suitable for your brand? This is an important decision because not every loyalty programme suits every company.
Are you already collecting information about your customers in your CRM system, but do not know how to use it for your individual loyalty programme? This is a challenge many companies face. Are you asking yourself how loyalty points should be collected and redeemed and what value they should have in your loyalty programme? This can be a difficult decision to make.
Rewards are often the main motivation for customers and should match the loyalty points/level customers have earned/reached. However, the question is: Which rewards are suitable for your loyalty programme? Discounts, gifts, services or rather customised rewards?
Our Solution
With individual loyalty consulting, we support you in analysing existing data, creating customer groups and defining appropriate goals for your loyalty programme.
Once the basic conditions are in place, we help you select the right loyalty management software and develop a suitable customer retention strategy so that the loyalty programme is also related to customer relationships and purchases.
For this purpose, we work with you to develop a suitable loyalty points system, set milestones to be achieved and ensure targeted communication across various channels.
We Support You in
finding the right loyalty management system for your company
identifying your requirements and formulating appropriate goals
segmenting your customer groups
developing a customer loyalty management strategy
implementing your loyalty programme
Benefit from the Advantages of Loyalty Management
Strengthen Customer Loyalty
With a suitable loyalty reward, you positively influence customers' loyalty to your company – and loyal customers have a high level of trust in your brand and prefer it to an unknown company.
Lower Your Costs with a Suitable Loyalty Programme
Customer retention is more cost-effective than acquiring new customers. It takes less effort to get existing customers to make regular purchases than it does to turn new customers into loyal customers.
Contribute to Stronger Brand Awareness
With a loyalty programme, it is more likely that customers will recommend your company to friends, family and colleagues.
Increase the Satisfaction of Your Customers
Taking care of your customers' needs and rewarding their interactions increases their satisfaction and appreciation towards your company.
Actively Boost Your Sales
By offering loyalty points for a purchase, you can actively trigger repeat purchases. In addition, you can boost profits by 25–95% with just a 5% increase in your customer retention rate.
Design a Loyalty Programme That Suits You and Your Customers
Every company and every customer group is different. Thanks to modern loyalty tools, loyalty programmes can be designed individually.
Loyalty Management in B2B
Building close relationships with customers and retaining them in the long term is just as important in B2B as it is in B2C. After all, a good customer retention rate is more important for your ROI than acquiring new customers. However, the question is: What can a loyalty programme look like in B2B?
It is important to remember that the loyalty programme has to be right for you! In B2B, you should know your customer base very well and tailor your loyalty programme accordingly.
In B2B, for example, your loyalty programme can look like this:
Membership Rewards: Reward your customers when they increase their purchase volume. With each purchase, your customers receive loyalty points and move up a loyalty level once they have earned a certain number of points. With each level-up, your customers can enjoy more benefits.
Referral Programmes: Offer your customers valuable rewards when they refer new customers to you. This can be discounts, extra user capacity or extended packages for every person referred.
We Rely on Strong Partners for Loyalty Management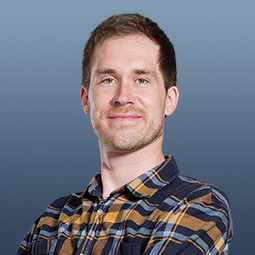 Want to learn more? I'm looking forward to hearing from you!
Thomas Wetzel
Account Executive
Digital Business