baumarkt direkt is one of the leading do-it-yourself mail order companies in Germany. To tap the full potential of the gardening segment in the e-commerce business, baumarkt direkt charged dotSource with the detailed conception, creation, design and the technical implementation of gartenHELDEN.de.


| | |
| --- | --- |
| System | Intershop Enfinity suite 6.4 |
| Client | baumarkt direkt GmbH & Co KG |
| Period | 2012 |
Project tasks, objectives and implementation
baumarkt direkt's objective was to accomplish a modern platform connecting shopping experience and community spirit. To realise this platform, different components of dotSource's social commerce kit SCOOBOX® Intershop were used on the basis of. Besides a news stream and wall, different group features and messaging functions were integrated. dotSource also created the new corporate design.
dotSource assisted baumarkt direkt from the idea to the finished platform. A comprehensive consulting phase preceded the implementation of the platform.
As a result, dotSource realised a platform with a clear navigation structure, which adjusts perfectly to the users needs. gartenHELDEN.de is characterised by the harmonic interaction of community, content and commerce.
Because of this, different users, like the creators, followers and the shoppers, are addressed and served in line with demand. Products of the online shop can be easily integrated into the guide of the platform, leading to a seamless transition from information to shopping.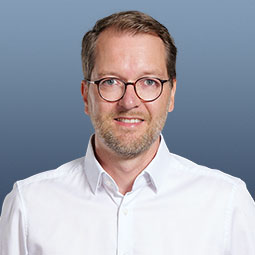 Want to learn more? I'm looking forward to hearing from you!
Christian Onnasch
Account Executive
Digital Business