About Hexagon Manufacturing Intelligence
Hexagon's Manufacturing Intelligence Division is one of eight divisions of the Swedish company Hexagon AB, founded in 1975 and with headquarters in Stockholm. The metrology and software group has subsidiaries in more than 50 countries on five continents and more than 20,000 employees worldwide.
As one of the leading providers in the field of metrology and manufacturing engineering, Hexagon has a wide product portfolio. Besides digital manufacturing technologies such as computer-aided engineering, design and manufacturing software (CAE/CAD/CAM) as well as complementary solutions, the company also offers measurement systems, data management and analysis tools.
With these products, the globally operating company allows its customers evaluable insights into the product quality at every point of the process chain.
Thanks to its comprehensive system and software solutions, Hexagon weaves a »digital thread« through the manufacturing process and supports customers in developing and planning new products and technologies. This also gives employees a holistic view of processes and product quality, making it easier to effectively work towards goals.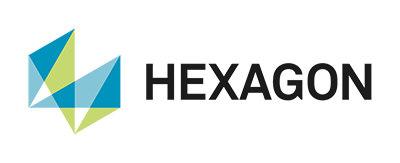 | | |
| --- | --- |
| CLIENT | Hexagon (Manufacturing Intelligence Division) |
| SECTOR | Metrology, Manufacturing and Remote Sensing Technology |
| PROJECT | Global Hexagon Online Shop |
| PROJECT PERIOD | November 2017 – May 2019 |
| SYSTEM | |


Initial Situation
In the past, Hexagon only offered its customers the option to place orders via telephone or in writing. While this used to be common and accepted in B2B, it is no longer appropriate today.
With the implementation of the online shop, Hexagon had set itself the goal of strengthening the loyalty of existing customers and acquiring new customers in addition. Hexagon required an online shop based on a flexible and powerful e-commerce system to offer its customers an attractive shopping experience in the future.
Project Implementation
In line with the minimum viable product approach (MVP), the mandatory core functions were identified first to meet customer and functional requirements. Once these basic functionalities were defined, the creation of the online shop followed. The e-commerce system should essentially fulfil two functional requirements:
Ordering selected products which mainly consist of accessories
Booking training classes (training for working with Hexagon software)
In addition to the connection of a digital payment service provider for the EMEA region and the USA and the connection of the ERP system, the shop was integrated into Hexagon's fulfilment process. By means of order splitting, Hexagon ensures that customers who order several items from different warehouses receive the available goods as quickly as possible.
Added Values
Thanks to the MVP approach, Hexagon consciously focused on the most important features with the greatest added values for its customers. Since dotSource started with a smaller functional scope, initial results quickly became visible and the first customers were involved at an early stage.
With the help of the new e-commerce system, the information and purchasing process is made considerably easier for the user. On the one hand, this strengthens customer loyalty and paves the way for effective customer acquisition worldwide. On the other hand, the SAP Commerce solution unites all country-specific websites in a shared back end, making it considerably easier for Hexagon to manage and administrate its shop.
The developments of recent years have shown that our B2B customers increasingly favour digital sales channels. Together with dotSource, we have reacted to this development and are proud that we can offer our customers in many countries a comprehensive shopping experience.
Want to learn more? I'm looking forward to hearing from you!