Selecting Content Management Systems – Facts & Figures
46
%
of high performers among B2C companies are currently investing in modern content management systems.
116
billion US dollars is forecast to be the global
CMS market size by 2025.
65
%
of all websites created with a CMS use WordPress.

Selecting Content Management Systems: Topic Overview
CONTENT MEETS (E-)COMMERCE
It is becoming increasingly important to distribute high-quality content to the right target audience
on all channels. A CMS helps companies place
their offers prominently with modern storytelling
and service content.
AUTHOR EXPERIENCE DETERMINES CUSTOMER EXPERIENCE
The user experience of those who work with a CMS and put a company's content strategy into practice on a daily basis is crucial for the output of high-quality web content – and thus for the customer experience.
SELECTING A CMS THE RIGHT WAY
We give you tips on your modern content strategy and explain the evaluation criteria that you should definitely take into account when selecting a new CMS. We also compare the most important providers in detail.
Expand Your Content Management Expertise! This White Paper Provides Answers to the Following Questions:
Why do you need a content management system?
How do you select the right CMS solution?
What do »best of suite« and »best of breed« mean when it comes to setting up a modern digital platform?
Which types of content management systems are suitable for
which companies?
What is the difference between community and enterprise systems?
What is the »composability« trend all about?
What are the advantages of a headless CMS?
How do the leading CMS providers differ in terms of author experience, range of features and cost model?
Download the white paper for free now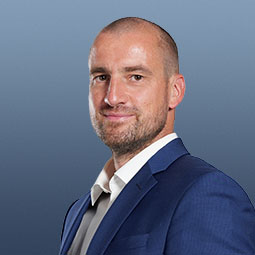 Do you want to learn more? I'm looking forward to hearing from you!
Steffen Schneider
Digital Business