Our Professional Online Shop Managers Will Take Care of Your E-Commerce Project and Boost Sales
Online retail is booming and no industry can escape this development. Simply operating "any" online shop is no longer sufficient. Customers have become more demanding. They are looking for easy-to-use sites and a large assortment at favourable prices.
However, a successful online presence is complex and everyday tasks require time. Time that could be spent even more usefully elsewhere in your business.
Therefore we provide you with our e-commerce expertise. With our full service offer you don't have to worry about the operational business.
The dotSource team takes care of everything from logistics through to marketing actions right up to shipping. This is done in close consultation with you, leaving you enough time for strategic tasks and the execution of your core business.
In this way, you can save resources and yet do not miss out on the lucrative opportunities of online retail. You decide to what extent you want to use our products and services.
We offer comfortable entry solutions right up to a full service programme, where you no longer have to worry about anything.
Shop Management Services Overview
Partner management (logistics, suppliers)
Management of goods receipt, examination of delivery quality, warehousing
Order management (sending order confirmations, order picking, packing, shipping)
Financial management (dunning, reconciliation of incoming payments)
Accounting (inventory and customer data management)
Returns management
Reporting (weekly, monthly, quarterly)
Customer service via email and phone
Concept development for design and optimisation of the online shop
Implementation of advertising measures (e.g. discount and gift campaigns)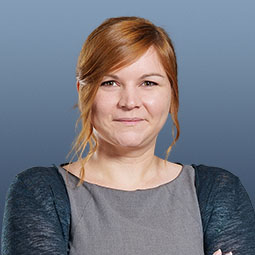 Want to learn more? I'm looking forward to your questions!
Jessica Kopyto
Partner Manager