The SAP Solution for Customer Relationships
SAP's cloud-based CRM solutions combine marketing, sales, and service capabilities to create a seamless and perfect customer experience across all channels.
SAP Hybris Cloud for Customer (SAP C4C) offers cloud solutions for services and sales individually or as a package. These are always expandable with new microservices.
Advantages
Marketing, sales, & services from a single source
In-depth customer analysis and forecasts in real time
Improved customer communication and interaction
Subscription models for a quick and cost-effective entry
Broad and functional software platform (HANA)
Connection to/integration of other SAP products (ERP, CRM)
Mobile-first approach
Optimal support from dotSource as a longtime SAP Hybris Partner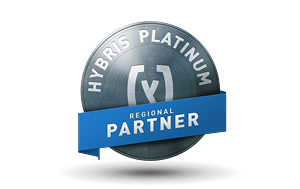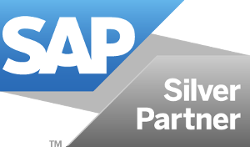 Why choose SAP Hybris Cloud for Customer with dotSource?
As a digital agency, we specialise in the digitization of marketing, sales, and service processes. With 12 years of digital business project experience, we'll help you unleash the potential of your software investment and generate a one of a kind digital experience for your clients to give you lasting competitive advantage.
SAP Hybris Partner since 2013
Status: »Regional Platinum Partner«
15+ projects with SAP Hybris Commerce
50 certified employees
Over 100,000 hours of project time
Integrated SAP SaaS CRM system: Functions at a glance
SAP Hybris Sales Cloud stands for modern sales. This means dissolving data silos and using customer information from anywhere, managing contacts and opportunities quickly and easily, better responding to customer needs, and collaborating effectively with field staff.
Agility and productivity characterise the sales activities experience with the SAP Hybris Sales Cloud.
Our Services
Development of lead and opportunity management tailored to your business model
Structure of your software-based quotation and order management
Designing your sales pipeline with different requirements within each sales phase
Structure of price lists and product catalogue design
Establishment of real-time analyses and individual reporting
Consultation regarding visit planning and design
Advantages
Device and location-independent availability of customer information and evaluations
Transparent sales activities
Increased productivity and faster completion
Intelligent sales planning and control
Smooth cooperation within the sales team
Easy and fast management of customer, product information, and orders
Agility through mobile use
Comprehensive service and support in the research phase and after the purchase are crucial for an optimal customer experience
Due to the multiplicity of channels and involved employees of a company, e.g. Help desk, call centre, field service, and service technology, it is often difficult to keep track of customers and their concerns. With the SAP Hybris Service Cloud, companies are always one step ahead of customer expectations.
Our services
Building communication channels with your customers
Build a database of knowledge for more efficient service
Creation of service levels and service categories
Set up maintenance plans, workflows, and labour divisions within your service
Advice on setting up ticket hierarchies, escalation levels, and integration scenarios
Support for your field service regarding mobile work, timekeeping, and resource planning
Construction of reports and real-time reporting
Advantages
Easy use of multiple service channels
Cross-channel customer service from anywhere
Access to complete and contextual customer information
Complete central control & tracking of services
Self-service customer portal
Real-time insight into the performance of the call centre and field service teams
SAP Hybris Social Engagement Cloud
Having the ear close to the customer, quickly recognising behaviours and trends, capturing product mentions at all times, and responding appropriately to opinions often requires a lot of resources due to the speed of social networking. Time delay or missed opportunities are against the rules.
With SAP, employees get a powerful tool that can be used, not only for social media management, but also for service, social selling, product management, market research, and PR.
Functions at a glance
Social media analyses and dashboards
Integrated KPIs
Prioritize, tag, forward messages
Combination of CRM data and social user profiles in one view
Integrated knowledge database and templates
Search messages and audience profiles using tag clouds
Advantages
Real-time information
Simplified administration of high volumes of messages
Intelligent prioritisation, focusing on key interactions
Faster reaction time
Measurability of the performance and impact of the team
Uncomplicated teamwork
Real-time insights into trends and topics that are discussed by customers
Better, more comprehensive understanding of customers
SAP Hybris Cloud for Customer is part of SAP's Customer Engagement & Commerce (CEC) technology
Marketing, sales, and services go hand in hand for the perfect customer experience. Learn how dotSource perfectly aligns your customer-centric processes with SAP Customer Engagement & Commerce.
Other components of SAP Customer Engagement & Commerce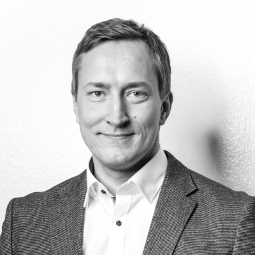 Want to learn more? I'm looking forward to hearing from you!
Marcus Wagner
Account Executive
Digital Business
Improve your contact management with SAP Hybris Cloud for Customer