Magento and Adobe Commerce: An Overview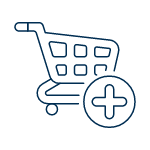 Scalable E-Commerce Solution
With the shop software, companies can grow flexibly and make the switch if necessary. As a version with no licensing costs, Magento Open Source makes it possible to get started in e-commerce with all the necessary basic features. The enterprise version Magento 2 / Adobe Commerce offers features that go far beyond the mere process of selling products online.
User-Friendly Online Shops for B2B and B2C
Using the multi-client platform, you can manage almost any number of online shops via Adobe Commerce – whether B2B or B2C, regardless of language or currency. Modern online shop features such as live price calculation, availability queries and intuitive search functions can be implemented and other systems can be connected – from ERP solutions, CRM tools and CMS to PIM software.
Long-Standing Expertise for Optimal Results
From consulting, implementation and testing to optimisation – as a certified Adobe Gold Solution Partner, dotSource provides everything from one source to make your online shop future-proof and successful. You can also benefit from the extensive experience of our expert teams when migrating from Magento to Adobe Commerce.
»Adobe Commerce« Best Practices – What You Can Expect from the Publication
In these best practice insights, we take a look at selected success stories to show how we as a certified Adobe Gold Solution Partner implement sophisticated B2B and B2C e-commerce solutions for companies from a wide range of industries.
You can also find out in our »Adobe Commerce Best Practices« publication
which features distinguish the shop software Magento / Adobe Commerce
how dotSource as a specialised Adobe Commerce partner makes client projects a success
why FUJIFILM is following a best-of-breed approach with Adobe and Salesforce to create its direct-to-consumer platform
how the Swiss group Angst+Pfister benefits from the combination of content and commerce
which features ATR Landhandel can offer its demanding B2B target audience thanks to Magento 2.4
how EEX AG uses Magento Open Source to lead the InsightCommodity platform to success

»Adobe Commerce« Best Practices: The Success Stories in Detail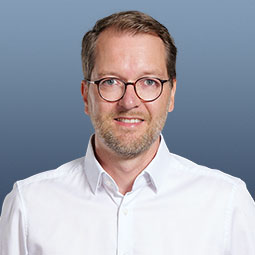 Do you want to learn more? I'm looking forward to hearing from you!
Christian Onnasch
Digital Business