Migration in E-Business – Facts & Figures
45
%
more online sales were recorded by the fashion brand hessnatur after the migration of its
e-commerce system.
10
of the most common mistakes in migration projects are presented in the white paper and we show
how to avoid them.
90
%
of pages on esprit.de take no more than 2.5 seconds to load – thanks to the system migration.


Migration in E-Business: Topic Overview
OPPORTUNITIES FOR (R)EVOLUTION
Just like a move to a new home, a system migration is a perfect opportunity to get rid of old things. After all, moving forward with an eye to the future also means rethinking features and processes instead of trying to copy established ones.
MIGRATION STEP BY STEP
We clearly present the eight stages of successful data migration – from scheduling, definition of goals and testing to launch of the new system.
BEST PRACTICES FROM VARIOUS INDUSTRIES
Based on selected client projects, we show in a practical way how system migrations can succeed and how, for example, the natural fashion retailer hessnatur made a big upgrade leap with the migration of its e-commerce system.
Expand Your Migration in E-Business Expertise! This White Paper Provides Answers to the Following Questions:
What are the reasons for migration and how do you know
when the time is right?
What are the options when migrating systems?
What order should data exchange be carried out in?
What are common mistakes in system migration and
how can they be avoided?
What measures must be taken to support system migrations?
How can you reduce efforts and costs through intelligent project planning?
Download the white paper for free now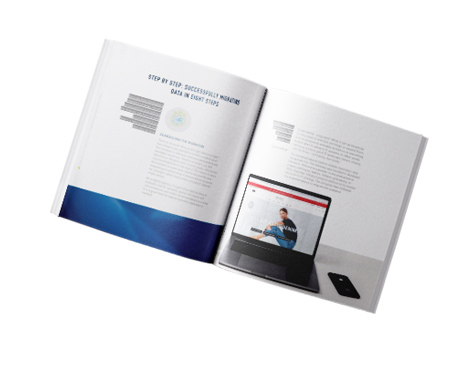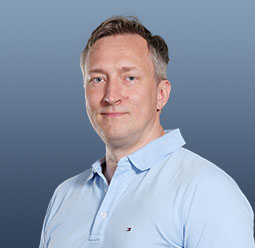 Do you want to learn more? I'm looking forward to hearing from you!
Marcus Wagner
Digital Business