dotSource Is an Adobe Silver Solution Partner
Founded in 1982, the San Jose-based software company is a globally operating solution provider in the field of digital experience management. Adobe Experience Cloud combines tools for commerce, marketing, analytics and content on one platform and thus ensures an ideal and integrated customer experience.
As an Adobe Silver Solution Partner, we support you in strategic concept creation, the implementation of Adobe solutions and their seamless integration into your existing system landscape. In addition, we can train your employees in using Adobe solutions and allow you to get off to an ideal start in the Adobe product world.


Adobe Experience Cloud: Cross-Channel Management of Individual Customer Experiences
Adobe Experience Cloud provides you with a central platform that allows you to keep track of all marketing disciplines and engage your customers with the right offers on the right channel.
YOUR ADVANTAGES WITH ADOBE EXPERIENCE CLOUD
Content Management: Adobe Experience Manager simplifies content management across all channels. Whether it is a website, an app or forms: offer your customers a consistent and personal shopping experience across all channels.
Personalisation: Adobe Target enables you to provide your customers with personalised content tailored to their specific needs. With A/B testing and multivariate tests, you can constantly improve the customer experience.
Campaigns: Adobe Campaign brings all your mailings, ads and campaigns together in one place. Based on the behaviour of your customers, you can create and manage automated, dynamic and individual campaigns.
Advertising: Adobe Advertising Cloud allows you to provide customised ads for each target group. This way, media, content and data can be managed and distributed consistently across all channels.
Marketo Engage: Automation of Marketing Processes with Adobe's Leading Solution
With Marketo Engagement Platform, you can keep an eye on your leads from the very beginning and provide them with tailor-made offers throughout the entire customer journey.
Your Advantages with Marketo Engage
Lead Nurturing and Lead Management: With Marketo's lead nurturing and lead management features, you can offer your leads automated and personalised experiences throughout the entire customer journey.
Personalisation: Marketo's machine learning and predictive analytics features allow you to automatically present your leads with the most relevant content across all channels. Based on behavioural patterns, you can determine which variant is best suited for which customer and which content performs best.
Connecting Marketing and Sales: Thanks to Marketo, your sales team always has access to all relevant customer interactions. Automatic lead categorisation and real-time notifications enable you to track leads faster and more efficiently.
Performance Analytics: Marketo offers comprehensive analytics and reporting features to measure the success of your marketing campaigns. You can, for example, determine in which areas your marketing measures are most successful and optimise the allocation of resources accordingly.
WHY DOTSOURCE IS THE RIGHT PARTNER
As a holistic digital agency, we already have extensive experience in marketing automation and campaign creation. We help you to offer your customers a personalised shopping experience across all channels using Marketo Engage. We perfectly integrate Marketo into your system landscape and ensure perfect interaction with e-commerce, CRM or other systems.
Adobe Analytics: Advanced Analytics and Insights into Customer Behaviour
Adobe Analytics allows you to analyse data across all channels throughout the entire customer journey. The tool provides detailed reports and intelligent forecasts and enables you to make data-driven decisions.
Your Advantages with Adobe Analytics
Analyses: Adobe Analytics brings all your data together in one central place, thus providing you with a 360-degree view of your customers. The analytics tool can be used to gain real-time insights and make well-founded, data-based decisions.
Target Group Profiles: In combination with Adobe Audience Manager, you can combine internal and external data for comprehensive analyses and gain valuable insights for customer segmentation. It provides real-time insights that you can use to create compelling customer experiences.
Why dotSource is the Right Partner
We are your partner on the way to data-driven decisions. Our data scientists support you in the creation of a data strategy concept as well as in the implementation of Adobe Analytics and thus enable you to make data-based decisions for your company.
Adobe Experience Manager: Personalised Customer Experiences on All Channels
Adobe's repeatedly awarded content management system helps you to create the ultimate digital experience and inspire your customers with personalised content across all channels.
Your Advantages with Adobe Experience Manager
Content Management: Adobe Experience Manager Sites is AI-based. This means that the cloud technology, which is characterised by scalability, agility and learning ability, allows you to create content even faster and distribute it in a more targeted manner.
Cloud Services: Adobe Experience Manager offers the option of hosting in the cloud. This provides you with a scalable and flexible platform that can quickly be adapted to rising customer expectations.
Digital Asset Management: Adobe's digital asset management (DAM) system facilitates the management, provision and optimisation of your media and documents. Since they are stored centrally, you ensure that all your content is always up to date.
Forms: Experience Manager Forms allows you to create, manage and publish digital forms. It automatically adapts your forms for mobile devices and also offers the possibility of automatically personalising communication.
Why dotSource Is the Right Partner
Our Adobe specialists are happy to support you in modern content management with Adobe Experience Manager. Together with you, we develop a suitable, target-group-specific content strategy for your company and assist you in implementing Adobe Experience Manager. As a full-service digital agency, however, our expertise is not limited to CMS systems. We also have extensive knowledge of e-commerce, CRM and data management and can therefore support you in all aspects of your digital strategy.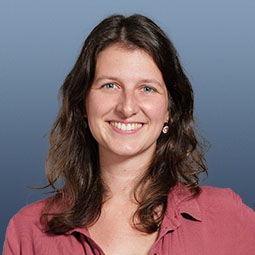 Want to learn more? I'm looking forward to hearing from you!
Jule Flachenecker
Partner Manager