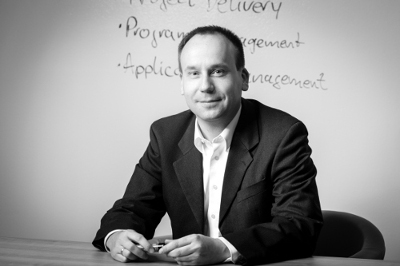 To be up close to actual issues and trends of the time, Frank Ertel sought cross-border and cross-industry practical experience early on through vocational training and internships in renowned German technology companies as well as work and study stays in England and USA.
After successfully completing his studies, he moved to Intershop Communications AG in early 2000, where he was involved in the development of the area of business consulting.
During the last two years before joining dotSource, he was responsible for the entire professional services business of Intershop in North America.
Frank Ertel joined dotSource in January 2016; his first role as Commercial Director and, since January, as the third Managing Director with a special focus on the successful support of customer projects.
Frank Ertel has a Diploma in Industrial Engineering from the University of Applied Sciences Jena.