With Spryker, the agnostic digital agency dotSource brings another e-commerce partner on board. The provider of modern, cloud-based PaaS solutions makes it possible to create complex and dynamic e-commerce landscapes. The new partnership was announced at the B2B DMC online conference.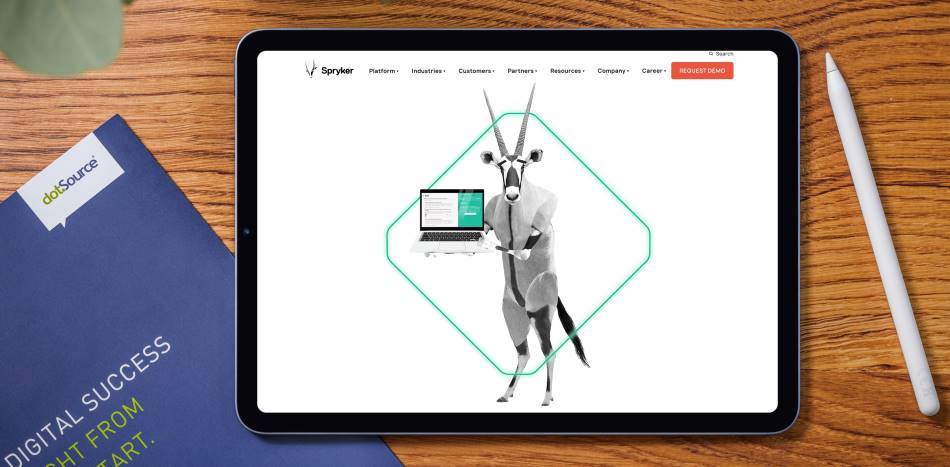 At the start of the Spryker-sponsored masterclass on »Business Building & Business Transformation« at the B2B DMC 2021, dotSource's Oliver Kling, who hosted the event, and Spryker's Yara Molthan announced the partnership between the digital agency and the agile provider of cloud-based e-commerce software. At the online conference hosted by dotSource, Spryker had previously only been featured as an external partner of the B2B platform warenausgang.com. Now, dotSource and Spryker have entered into a partnership in the field of e-commerce.
Strong Together in B2B and B2C E-Commerce
The future cooperation is an important and logical step for the two players from the digital industry: dotSource began its rapid rise as an e-commerce agency in 2006, but now offers a far more comprehensive portfolio covering all aspects related to the digital transformation of business relationships. By contrast, the software provider with headquarters in Berlin focuses on providing cutting-edge e-commerce solutions for B2C, B2B, enterprise marketplaces and unified commerce. This makes Spryker a valuable addition to dotSource's most traditional field of services.
Spryker enables companies to build sophisticated transactional business models in unified commerce. The PaaS-based commerce platform, which makes it possible to flexibly integrate various API-based components, is suitable for B2C, B2B and enterprise marketplace business models.
Visionary Solutions for Agile Client Projects
Thanks to its tailored solutions, Spryker was named among the »Visionaries« in Gartner's Magic Quadrant for Digital Commerce 2021, making the up-and-coming e-commerce player an interesting partner to take dotSource's digital services to the next level. »As a digital agency with an agnostic approach and the goal of implementing innovative e-commerce projects for our clients, there is no getting around Spryker's agile approach. That is why we are delighted to count them among our partners!« Christian Otto Grötsch, founder and managing director at dotSource, comments on the partnership.
About Spryker
Founded in 2014, Spryker enables companies to build sophisticated transactional business models in unified commerce, including B2B, B2C and enterprise marketplaces. The modern platform-as-a-service (PaaS) solution with headless & API-based architecture is cloud-enabled, enterprise-ready and attractive for developers and companies alike. Spryker solutions have empowered over 150 companies to manage transactions in more than 200 countries worldwide. Spryker is trusted by brands such as Toyota, Siemens, Hilti and Ricoh. Learn more at spryker.com.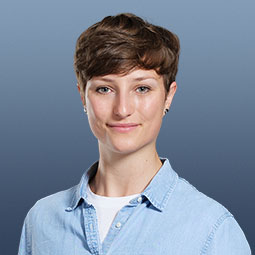 Want to learn more? I'm looking forward to hearing from you!
Lisa Hager
PR