myAGRAR, the online shop for farmers, has been operated by AgrarOnline GmbH since 2017. AgrarOnline GmbH has its headquarters in Ratzeburg, Schleswig-Holstein, and is part of an affiliated network belonging to the long-established BAT Agrar group, which has shaped agricultural trade in Northern and Eastern Germany, but also in Denmark and Poland for around 100 years.
The modern shop offers a wide range of crop protection products, seeds, fertilisers, workwear and occupational safety equipment as well as agricultural technology. It is very user-friendly and quickly dispatches goods so that farmers can benefit from the same advantages in their everyday working lives that they have long been used to in their private lives.


Building Customer Enthusiasm with Customer Success Tools
Initial Situation & Objectives
In the rather traditional agricultural industry, myAGRAR is characterised by the innovative spirit of a start-up. Accordingly, the company is always on the lookout for digital optimisation potential and thus started working on the area of customer success at the end of 2019: Which customer relationship management (CRM) system would be able to help the company by bringing together data from the online shop and the ERP (enterprise resource planning) solution and making it usable for data-driven business? Which marketing automation system would be suitable for providing myAGRAR customers with personalised experiences that strengthen customer loyalty and support myAGRAR in generating valuable leads?
dotSource advised myAGRAR during the system selection process and supported the company in implementing the new systems.
Project Scope & Implementation
After a thorough requirements elicitation and corresponding exploratory workshops to narrow down the long list of providers on the market for CRM and marketing automation systems, the task was to find out which solutions would best reflect myAGRAR's circumstances and ambitions.

It was decided to use Salesforce Sales Cloud as the CRM system and Salesforce Pardot as the marketing automation solution. Within just three months, these systems were implemented, configured and interconnected in close cooperation, which, however, took place completely remotely due to the COVID-19 pandemic.
Success & Added Value
An online shop alone is no longer enough these days. In order to be successful in business, companies must know and understand their customers and optimise the customer experience in a data-driven way.

The implementation of the new CRM system and the new marketing automation solution as well as the UXD workshops result in enormous benefits for myAGRAR. The company is now able to
provide better and faster services
adopt a consistent and personalised customer approach on all channels
increase conversion rates thanks to the A/B testing culture
generate more sales thanks to the interaction of all measures


Within three months, we implemented Salesforce Sales Cloud and Pardot. dotSource provided us with comprehensive support and proved to be a reliable partner. The fast response times and availability of experts outside the core team drove the project forward. Even critical and high-risk issues were always addressed realistically and the agency now continues to support us.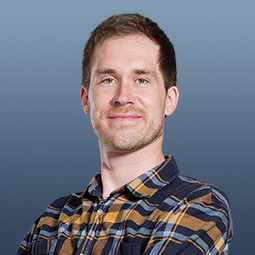 Want to learn more? I'm looking forward to hearing from you!
Thomas Wetzel
Account Executive
Digital Business