About Sparkasse Jena-Saale-Holzland
Sparkasse Jena-Saale-Holzland has been serving its customers in the Saale region for almost 200 years – both as a financial services provider and as a supporter of social projects. As a member of the Sparkassen- und Giroverband Hessen-Thüringen (Savings Banks and Giro Association Hesse-Thuringia), it is part of the Sparkassen-Finanzgruppe, the largest financial services provider in Europe. In view of the growing competition in the financial sector and the increasing digitalisation of customer relationships, Sparkasse Jena-Saale-Holzland is investing heavily in the development of new digital products and services.


DIGITAL CONSULTING FOR BETTER CUSTOMER UNDERSTANDING
Even traditional financial institutions such as the Sparkassen are responding to the changes in customer behaviour amid digital transformation. This is linked to the desire to reach new target groups using the wide variety of digital touchpoints. With this goal in mind, Sparkasse Jena-Saale-Holzland turned to dotSource in the run-up to a series of omnichannel campaigns. As part of a digital consulting project, the target groups were evaluated to create a solid basis for the planned campaigns.

USING WELL THOUGHT OUT METHODS TO DEVELOP TAILOR-MADE STRATEGIES
In order to better understand the younger customer segment, the dotSource strategy team organised a concise one-day workshop to identify personas and create an exemplary customer journey together with Sparkasse Jena-Saale-Holzland. With modern methods and user-friendly tools, the challenging customer segmentation was successfully completed thanks to support from dotSource.

EYE-OPENING INSIGHTS THROUGH TARGET GROUP SURVEY
In order to measure the results from the strategy workshop against reality, dotSource carried out a sample survey among people belonging to the relevant target group. The findings provided clear added value to Sparkasse Jena-Saale-Holzland: thought-provoking insights into addressing young customers were gained without major effort and within a short period of time.
Thanks to the consulting services provided by dotSource, we are now in a position to better meet the expectations of our young target groups when attracting new customers. We were impressed by the extensive expertise and the practical methodology and are looking forward to further collaboration.
YOU TOO CAN BENEFIT FROM PERSONALISED DIGITAL CONSULTING
Professional advice on customer segmentation and customer journeys
Sound basis for target-group-oriented measures
Increased customer satisfaction and stronger customer loyalty
Time- and cost-efficient workshops – both remote and on site
Identification of priorities and expectations of relevant customer segments
Practical insights for future digital projects and strategies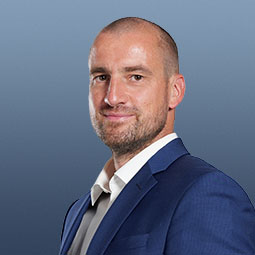 Want to learn more? I'm looking forward to hearing from you!
Steffen Schneider
Account Executive
Digital Business