About Thüringer Aufbaubank
Thüringer Aufbaubank (TAB) is headquartered in Erfurt and is not a private sector bank, but the development bank of the Free State of Thuringia. It funds a wide variety of business, agricultural and research projects and supports start-ups as well as private individuals. Moreover, the bank is an important contact for municipalities that need funds for public infrastructure.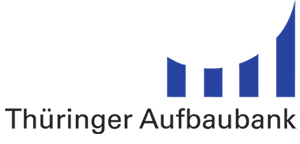 | | |
| --- | --- |
| CLIENT | Thüringer Aufbaubank, Erfurt |
| INDUSTRY | Finance |
| PROJECT | |
| PROJECT PERIOD | May – October 2019 |
| FOCUS | CRM Strategy Consulting |
Inspiring Customers with the Right CRM System Using Data-Driven Methods
Initial Situation & Objectives
Those who want to win over customers these days have to address them professionally on all channels and offer a modern customer journey.
Customer acquisition currently presents a challenge for banks because low interest rates prevail everywhere. This has led to a new competitive situation for Thüringer Aufbaubank as an institution funded by the state.
In order to acquire and retain Thuringian customers, the bank turned to the digital agency dotSource from Jena for CRM strategy and system selection consulting to find out which CRM system is best suited to support the bank in achieving its customer relationship management goals in a data-driven way.
Discussions & Workshops
Today's customers expect a consistent and professional approach on all channels. To achieve this, companies need a consistent database and a customer relationship management system. This system provides employees throughout the company with the data they need to optimise the customer journey.
In order to isolate Thüringer Aufbaubank's exact requirements for its CRM system, joint discussions were held initially. As a result, five intensive workshops were conducted with different company departments, including the Housing Promotion, Innovation Promotion and Credit Risk Management departments as well as staff from the IT and Data Protection department.
Success & Added Value
Thanks to the discussions and workshops with various company departments, it was possible to isolate key points based on the multi-faceted requirements profile.
In the end, dotSource created a detailed requirements document and handed it over to Thüringer Aufbaubank. All strategic goals and planned approaches are listed in this requirements document.
This provided Thüringer Aufbaubank with personalised and well-founded recommendations on selecting one of the CRM systems that come into question, enabling the financial institution to successfully continue on its path to digital transformation.


dotSource not only provided us with valuable food for thought and concrete recommendations for action – the innovative workshop formats were fun as well!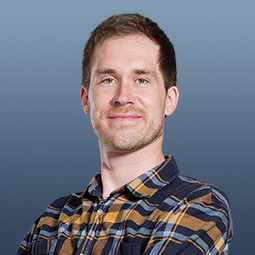 Want to learn more? I'm looking forward to hearing from you!
Thomas Wetzel
Account Executive
Digital Business