PIM and DAM Software – Facts & Figures
85
%
of companies that have implemented a PIM system consider the increase in efficiency to be the biggest benefit.
52
%
of decision-makers see the time-saving factor as the most important reason for implementing a new PIM system.
100
%
of companies that are satisfied with their product data management have implemented a PIM system. Only those that do not use a PIM system are dissatisfied.

PIM and DAM Software: Topic Overview
EFFICIENT DATA MANAGEMENT
With the help of PIM and DAM systems, companies can create a »single source of truth« and thus make all relevant data centrally available.
BENEFITS OF PIM AND DAM SYSTEMS
Those who quickly find and process the right data not only ensure customer satisfaction, but also reduce their internal, manual efforts.
PORTRAYAL AND EVALUATION OF PROVIDERS
We show you which provider is suitable for which target audience and what distinguishes the individual solutions in terms of data model, integration, functionality and hosting model.
Become an Expert Yourself! This White Paper Provides Answers to the Following Questions:
How can a modern PIM system help your business?
Why are good DAM features or a stand-alone DAM system vital for your digital platform?
What solutions are there and which one best suits your company's business processes?
How has modern product information management developed?
What pain points do most companies have to deal with and what benefits does a PIM system offer to solve these problems?
How can you effectively harness the potential of product information and media data for your company?
What do you need to bear in mind when selecting a system and the right implementation partner?
Download the white paper for free now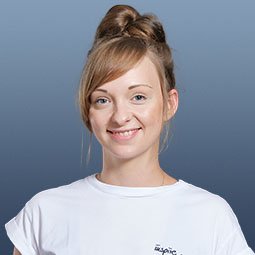 Do you want to learn more? I'm looking forward to hearing from you!
Sabrina Pfeifer
Digital Business