Transformation is not a Problem, but a Process
As an agency, it is our mission to design digital customer relationships. From e-commerce to product and master data management to CRM and marketing automation, we implement user-centred digital platforms.
From our experience, digital projects are most of the time not only about investing in new digital solutions, which we develop together with our customers, but also about change management. Every company has its own cultural change.
Digital transformation is not a problem that – once overcome – never occurs again, but a permanent process. Adaptable companies which dare to replace rigid, linear process models with innovative project approaches, for example the Minimum Viable Product (MVP) principle, or agile methods such as Scrum and Design Thinking, are rewarded.
You need leading figures to establish New Work principles – working networked, collaboratively and agilely – in the company in the long term.
Tool know-how and technical skills alone are not sufficient to drive a company forward in times of exponential change. It is a question of digital key skills. These include the ability to observe our digital environment and assess the opportunities it offers, to derive concrete actions thereof and to initiate processes. This requires methodological and social skills such as co-working and co-creation. We are dedicated to imparting digital key skills both in cooperation with our clients and at our events, in our publications and seminars of Digital Business School.
Digital Business is People Business!
As an agency, we have been consciously living this principle for many years. Both within the company and in cooperation with our clients, we use innovation-promoting methods in which all participants can contribute their individual skills and different perspectives. We are convinced that interactive formats in which all project participants work together lead to better results and are also great fun.
How Your Project Benefits from Our Way of Working:
Creative Solution Development: by using solution-oriented methods such as Design Thinking or Lego Serious Play, we identify the pain points in your company and work with you to develop innovative digital solutions that suit your company.
Modern Project Management: in cooperation with our team, you benefit from our wealth of experience in the field of agile software development and agile project procedure. Furthermore, we train project participants in dealing with modern collaboration tools such as MS Office 365, Jira and Confluence.
Reaching the Objective With MVPs: in order to launch your solutions onto the market at short notice, we like to work according to the MVP (Minimum Viable Product) principle This procedure offers you the advantage of a short time-to-market and the opportunity to test your solution and further develop new features based on real user feedback.
The development of new digital channels always brings with it some cultural change in its own ranks. The dotSource development team not only assisted us in the project as a competent implementation partner, but above all as a consultant and source of inspiration. Under professional guidance we not only managed to master the challenge of changing the technical basis of our store, but also to optimise our internal processes and take our own digital knowledge to the next level.
In cooperation with dotSource, we can benefit from the extensive knowledge transfer in the field of e-commerce and online marketing and now feel optimally equipped for the future in the platform business.
During the entire project period, dotSource distinguished itself as a competent development partner who always stood by us with professionalism and creative ideas and played a major role in the success of the subproject 'online shop'.
E-business is not an issue that can only be borne by individuals or a department in a company. It's essential to sensitise all business units to this area. Anyone who understands this and additionally deals with the general market development should have enough arguments to make an entire workforce fit and ready. The seminar covers all aspects of e-business, which I really liked.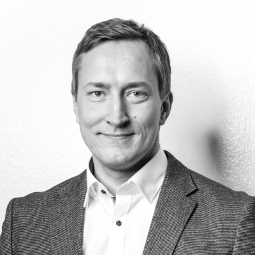 Want to learn more? I'm looking forward to hearing from you!
Marcus Wagner
Account Executive
Digital Business