GGP Media GmbH, part of the Bertelsmann Printing Group, is one of Europe's leading printing companies. They offer their customers a wide range of industries cross-media full-service solutions and individual advice.
As part of the Bertelsmann Printing Group, GGP Media is a strong partner for the creation of different projects - From printing books, e-books, magazines, catalogues, A5 publications, or commercial jobs.
Each year, more than 250 million prints are produced at their headquarters in Pößneck, Thuringia. GGP Media is increasingly relying on online services, making it one of the pioneers in the competition.




Simplifying processes thanks to an online platform
Start & Objective
At the beginning of the project between GGP Media and dotSource, the question arose as to how the processes previously handled by customer advisers could be usefully automated and reduce manual reworking tasks in the print shop.
The solution developed by dotSource provides an innovative online platform based on a standard e-commerce system, with the help of which the print files can be uploaded directly by the customer and configured online.
UX Design
To ensure a pleasant handling, dotSource's UX-Design team developed a user interface that guarantees a pleasing look and at the same time a high degree of user-friendliness on all devices.
Design elements such as hero images, ghost buttons and line icons give the platform a modern look and ensure that GGP Media's customers enjoy using it. In order to enable the customer to have personal contact with the customer advisor at any time, the support button floats above the contents as a fixed element at any time
Added Value
With the release of the new Printer- & Publisher platform P3, GGP Media GmbH has built up an innovative digital distribution channel, making it one of the pioneers in the industry. This significantly increases the comfort for the customer who can track and process their orders from anywhere at any time.
In addition, thanks to automated tests, the platform significantly improves the quality of the delivered print data and thus reduces manual rework and customer care for GGP Media employees.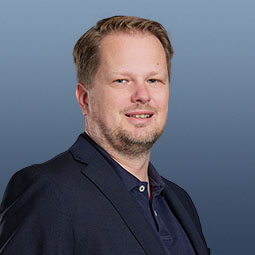 Want to learn more? I'm looking forward to hearing from you!
Markus Bartholmé