»Networked CRM – How System Linkages Can Increase Sales Efficiency«
How does sales staff manage to focus on actual relationship management from person to person? In his slot at the Handelskraft Conference 2019, Achim Ahrens, e-commerce manager at MEVACO, explained how the company overcomes these and other challenges with the help of suitable CRM integration and which entrepreneurial opportunities arise as a result.
In 1998, MEVACO GmbH was formed by the merger of two leading perforated plate manufacturers and is one of the biggest manufacturers of expanded metal, perforated plates, woven wire mesh and welded mesh in Europe. With 135 employees at 10 locations in Germany, Austria, Switzerland, France, Italy, Hungary and Poland as well as further partners in Scandinavia, Romania, the Czech Republic, Slovenia, and in the Baltic states, MEVACO reaches more than 20.000 customers throughout Europe.
The product range is regularly extended and also comprises individually configurable products in addition to standard products. MEVACO offers a very wide variety of products and records 100.000 orders per year.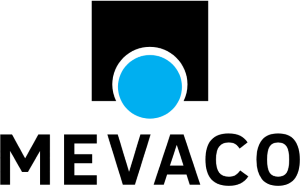 | | |
| --- | --- |
| CLIENT | MEVACO GmbH |
| INDUSTRY | Metal Processing |
| PROJECT | Introduction of Salesforce Service Cloud |
| PROJECT PERIOD | July 2018 to December 2018 |
| TECHNOLOGY | |


Initial Situation, Challenges and Added Values
Before the beginning of the project, MEVACO already used a Magento online shop and a CRM tool which was mainly used for the administration of customer data. The customer transaction data could not be displayed in this system. MEVACO was looking for a CRM system that can receive this transaction data from the shop, process it and make it available in graphically processed form. Moreover, internal sales processes are to be automated in order to decrease processing costs and to have more time for intensive customer service, which was not feasible using the old solution.
The implementation of Salesforce Service Cloud presented MEVACO and dotSource with some challenges, for example the:
provision of relevant master data in its entirety and in the required format
implementation of existing automated process steps and formulas from the old CRM system
programming of complex calculations and their results for ideal reporting
setup of the Live Agent
Thanks to the implementation of Salesforce Service Cloud, MEVACO now uses a modern and web-based CRM system in which sales staff can work with a state-of-the-art user interface. Salesforce Service Cloud provides MEVACO with a better overview on customer and transaction data, graphically displayed in central customer accounts and clearly arranged dashboards. With the help of the Live Agent, MEVACO's sales staff advises customers quickly and directly in the online shop.