TROX is a global market leader in the development, production and sale of components, appliances and systems for the ventilation and air conditioning of rooms.
With 33 subsidiaries in 29 countries on five continents, 19 production facilities as well as further importers and agencies, the company is present in more than 70 countries.


| | |
| --- | --- |
| CLIENT | TROX GmbH |
| INDUSTRY | |
| PROJECT | |
| TECHNOLOGY | Google Tag Manager, Google Data Studio |
Next-Level B2B: How TROX Handles International Digital Marketing for Demanding Business Customers
Those who had invested in the digitalisation of their company at an early stage benefitted from it in 2020 – if not before.
Customer demands have also increased in B2B. Customers want to enjoy the benefits of online shopping in professional environments as well: they want to compare prices, get information independently and place orders themselves without having to rely on salespeople as middlemen.
The refrigeration and air conditioning industry is still at the very beginning of its digital transformation process, relies on tried and tested processes and leaves little room for service-oriented innovations.
With the help of the digital marketing team of dotSource, our client TROX developed an entirely new strategy for a digital customer approach – on new channels and with equally new ways of tracking and evaluating measures in order to be able to respond accordingly.
TROX shows what successful digital customer relationships in B2B can look like.


Effective Digital Strategy for Long-Term Customer Loyalty in B2B
Initial Situation & Objectives
TROX recognised early on that today's customer approach strongly differs from the customer approach of 10 years ago. This is why a professional and effective digital strategy was required in order to retain customers in the long term.
After dotSource had helped to turn TROX's online shop into an agile B2B e-commerce platform with a user-friendly and modern customer journey, the task was to make customers aware of its benefits – and to do so on digital channels.
TROX once again approached dotSource with the request to support them in digital marketing and the goal of making digital customer relationships successful in the long term.
Project Scope & Implementation
First of all, the focus was on developing a concept for a digital customer approach. Personas, which had already been created during the e-commerce project, formed the basis for this and were elaborated in even greater detail in order to define the target groups of TROX as precisely as possible.
This was followed by a content strategy that described the individual steps of customers, identified optimisation potential and offered new ideas for the implementation. In this context, the web tracking setup was standardised for TROX and for all subsidiaries.
In training courses on how to use Google Analytics, TROX employees learned how to independently collect and evaluate behavioural and e-commerce data.
Success & Added Value
The investment in a comprehensive B2B digital marketing strategy resulted in a modern concept that provides a holistic view of potential TROX customers and enables digital, channel-specific and personalised customer communication.
In addition, a data-driven business concept with regard to web analytics now allows TROX and all its subsidiaries to track all these measures and respond accordingly.
With its comprehensive range of methods, the digital marketing team has provided us with a wide variety of tools, which we can use to drive forward the digitalisation of our company in the long term – not only together with the dotSource experts, but also on our own.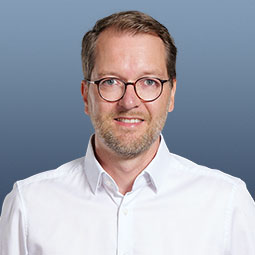 Want to learn more? I'm looking forward to hearing from you!
Christian Onnasch
Account Executive
Digital Business