BayWa AG is the largest agricultural trader in Germany and a major international player in agricultural and renewable energy business. Founded in 1923, the tradition-steeped company with cooperative roots and headquarters in Munich has developed into a globally oriented group that offers solutions and products for customers in the energy, agricultural and construction industries. The group has around 20,000 employees worldwide and generated a turnover of 17.1 billion euros in 2019.
In the building materials trade, BayWa has more than 200 sales locations in Southern Germany and Austria. Customers have appreciated the personal consulting services at these locations for decades. In the digital era, however, the group does not only continuously expand its product portfolio, it is also one of the pioneers in terms of digitisation strategy. Together with dotSource, the expansion of digital processes has already been driven forward on different levels.
OUR SERVICES SO FAR:

The cooperation with dotSource allows us to benefit from extensive knowledge transfer in the field of e-commerce and online marketing and we now feel ideally prepared for the future in platform business.
Find Out More about All the Different Projects of BayWa and dotSource Here:
BayWa AG Trusts in Our Services in the Following Fields: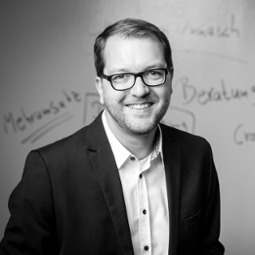 Want to learn more? I'm looking forward to hearing from you!
Christian Onnasch
Account Executive
Digital Business