CRM Best Practices: Shaping Customer Relationships Intelligently
Customer relationship management refers to the consistent focus of a company on its customers and their needs. Not only does this strategy promise loyal customers, but also business success.
A basic component is the management, maintenance and targeted use of data in order to take advantage of this data for long-term customer relationships. In this regard, an innovative CRM system is not just a nice-to-have, but a must-have.
While using a CRM system is an important and fundamental step towards customer experience, only future-proof systems and the ideal use of their potential make it possible to meet increasing customer needs in terms of personalised content and excellent service.
After all, the options for using suitable systems are just as diverse as the customers of different industries and companies.
The Salesforce Core products are one of the leading solutions for successful online business in the field of customer relationship management and make it possible to combine sales, service and marketing on one platform.
With our new »Best Practices« format, we show you how to analyse requirements for CRM processes and how to integrate a CRM solution into a company's system landscape and daily business by means of customised system configurations and training courses – from the first integration of Salesforce products to the further development of cloud solutions.
CRM Best Practices – What You Can Expect from the Publication
In this »Best Practices« publication, we want to give you insights into several projects that were completed with the Salesforce Core products. We also take a look at the individual requirements and challenges that had to be taken into account and the added value for the various companies. You can also find out more about: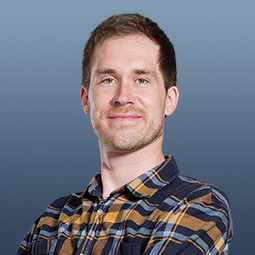 Want to learn more? I'm looking forward to hearing from you!
Thomas Wetzel
Account Executive
Digital Business