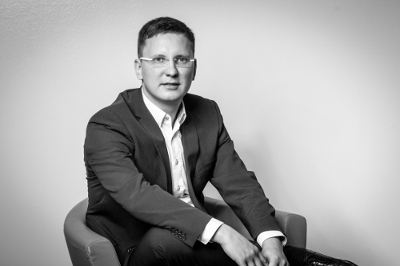 Christian Malik does not only share the first name with his friend and partner Christian Otto Grötsch, but also the passion for building digital customer relationships. He is one of the founders and managing directors of the digital agency dotSource.
Since dotSource was founded in 2006, Christian's focus has been on the active consulting and support of our clients. As a consultant for various companies such as hessnatur, one of our existing clients, Christian has been and still is the man on the spot. Besides operations management, Christian's heart beats for (active) sales. Therefore, he did not only establish the sales team at dotSource, but also takes part in all client meetings and knows the requirements, wishes and pain points in various industries. Individual strategy consulting for renowned clients such as BayWa, Messe Düsseldorf or Dänisches Bettenlager is also part of Christian's skill set.
Christian brings all this experience to his company and not only makes sure that client projects succeed, but also that dotSource continues to develop. For instance, Christian is the initiator of dotSource's internal learning and further education platform and is very interested in topics such as design thinking and AI, which he also helps to promote at dotSource.
Direct involvement in e-commerce projects is also part of Christian's very personal dotSource CV. As a project manager, for example, he managed and supervised an interdisciplinary team of 50 people and contributed to the success story of our client Swarovski for the Chamilia brand. It was a successful e-commerce project.
The keyword is e-commerce. Christian's ability to think outside the box, whether as a consultant, project manager or as Head of Sales, is also reflected in the transformation of the dotSource story. One of these developments is the shift from an e-commerce to a full-service digital agency, which Christian has driven forward. Not only does Christian share his know-how at Handelskraft Conference, but he is also in demand as an external speaker on topics such as New Work or content commerce.
Christian's e-commerce career is similar to that of his namesake, friend and partner:
Bachelor of Business Administration from Steinbeis-Hochschule Berlin
Graduate of HBSF Hermsdorf as Technical Assistant
Software developer at auXion
Support engineer at Intershop
Founder and managing director of dotSource
Speaker at Handelskraft Conference, St. Galler and many more