Our Strong Partners for Product Information Management
Effective Product Data Management for Your Cross-Channel E-Commerce Strategy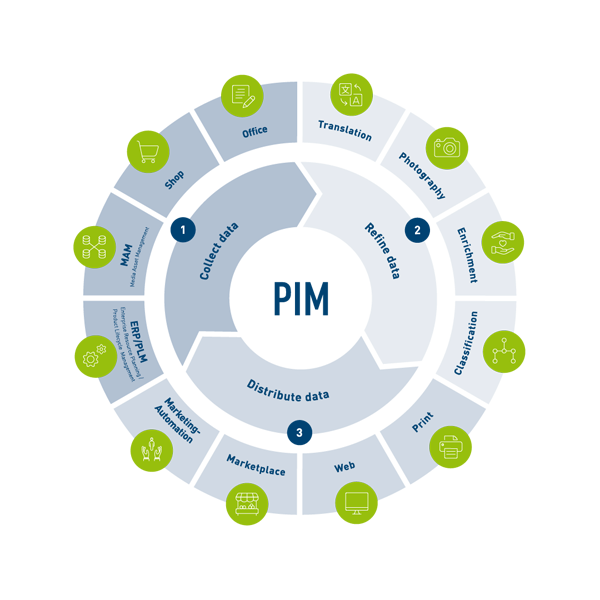 The convincing presentation of a product is the basis for a successful competitive strategy. High-quality product data should therefore have high priority in all companies, regardless of their size and the industry they operate in.
A PIM system is a software solution that manages all product data, corresponding marketing data and services related to the product, for example the type of delivery. This way, product information from different sources is not only simply provided, but can also be distributed via various channels in a targeted manner.
For this purpose, data is collected centrally and thus, for example, additional efforts in product maintenance and duplicates are avoided. The repeated entry and maintenance of product data in different systems is no longer required. This saves time and resources for sales and marketing activities. Centrally available, high-quality and freely scalable product information is created for each output channel.
A PIM system that is tailored to the company's requirements increases the efficiency of the entire company in the long term.
Our Services as a PIM Agency
Implementation
Installation, setup and configuration of your PIM system
Connection to third-party systems (ERP, DAM, e-commerce system, etc.)
Concept Creation
Digital strategy consulting
Requirements analysis & creation of your PIM system concept
Data models, workflows & authorisations
System evaluation
Data Management
Support in data onboarding and data quality assurance
Cleansing, validating and optimising your data
Removing duplicates
Distributing data to third-party systems
Services
Project management
Documentation
Process & change management
Data governance
Update & maintenance of your system
Development of extensions
This pioneering project would not have been possible without the mutual and strong trust between us and dotSource, let alone in only six months. In record time, the dynamic and courageous team from Jena realised a project that currently is unique of its kind and takes us a huge step forward in our digital transformation, but above all makes us more competitive.
PIM and MDM Systems in Comparison
Including dotSource vendor matrix!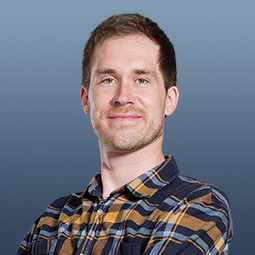 Do you want to learn more? I'm looking forward to hearing from you!
Thomas Wetzel
Digital Business