On the 1st of October, the digital agency welcomed its 400th employee at its head office in Jena. Despite the COVID-19 pandemic, dotSource has been able to continue its growth and is heading for the next stage of its »Journey to Jupiter« with unbroken team spirit!


It was a great party. On the 10th of September, the digital agency celebrated its company event in Jena – an event that normally takes place every year. Normally, because the last one and a half years have been anything but normal for dotSource as well: many of the now 400 employees were initially only able to get to know the dotSource family remotely and had to wait until this year's company event to experience the team spirit live.
Growth Despite the COVID-19 Pandemic Thanks to Remote Office and New Work Concepts
The digital agency already had crucial advantages during the Corona crisis: In spring 2020, for example, the flexible team of digital specialists found it easier than other companies to carry out processes while working from home. Besides daily business with clients, this also included a hybrid HR strategy. Whether imparting knowledge online via webinars or organising remote team events instead of social distancing: dotSource came up with a number of ideas to maintain the team spirit – even during lockdown. The digital agency was so successful that it was even able to pass on the New Work mechanisms it had developed to its clients and offer remote business services.
New Record Number of Employees and Ambitious Goals for the Coming Years
The entire team was delighted to welcome the 400th member of the dotSource family at the head office in Jena on the 1st of October 2021. The growth curve continues to point sharply upwards, with ambitious goals set as part of the »Journey to Jupiter« proclaimed in 2020: dotSource wants to have 1000 employees by 2025 – and the experience of last year shows that these ambitions are justified!

This growth first and foremost requires fit and motivated employees. The constant and strategic development of the team is at the heart of the agency: »dotSource, that is 400 creative and technically adept women and men: industrial engineers, computer scientists, designers, business economists, humanities scholars and many others. For us, it is always the person behind the CV that matters, regardless of whether they are recent graduates, specialists or career changers. Team spirit is particularly important here at dotSource!« Christian Otto Grötsch, founder and managing director at dotSource, describes his company's philosophy.

It is precisely the focus on employees and the appreciative corporate culture that make dotSource stand out to applicants. The fact that it was possible to keep it that way throughout the COVID-19 pandemic makes the entire team incredibly proud and was celebrated at the first company event in over a year – of course in compliance with the applicable COVID-19 measures.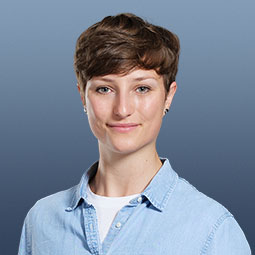 Want to learn more? I'm looking forward to hearing from you!
Lisa Hager
PR